What is Scuba Fabric?
Scuba is the fashion variety of the well known Neoprene material (also known as Chloroprene rubber). A double knit fabric that is normally a poly which has been mixed with Lycra or Spandex. It has a very smooth texture and a fine gauge thread. Scuba fabric is very springy. Another variety, known as Scuba Crepe, is similar to Scuba fabric but much more lightweight. It is somewhat similar to Lycra and has a crepe texture.
What is Scuba Fabric Made of?
Scuba fabric was first produced in the US, and to this day it remains one of the biggest producers of the material, alongside China. Chloroprene is made in one of two different ways.
The base compounds are put together and then a reaction is formed to make the Chloroprene substance. The first method formed with Butadiene, makes a petroleum-based polychloroprene, the original of which was created by DuPont in the 1930s. The second method comprises forming the reaction with a limestone derivative, which results in a limestone-based polychloroprene which is arguably more sustainable. The Chloroprene then gets exposed to free radical emulsion polymerisation which then results in the polychloroprene, which is a liquid.
Sent in liquid form to factories, the polychloroprene is put through a textile maker which introduces additives for specific characteristics, such as more stretch or fire-resistance. This substance is then added to a giant processor and mixed up before it is baked in an industrial oven.
Once cooled, the newly formed scuba fabric is run through a slicer and laid out on a conveyor belt so that it can be sprayed with epoxy. It is laminated with a material which isn't nylon but is a form of it which has been altered. These finished slices of Scuba are then sorted by thickness and then shipped out to be made into clothing.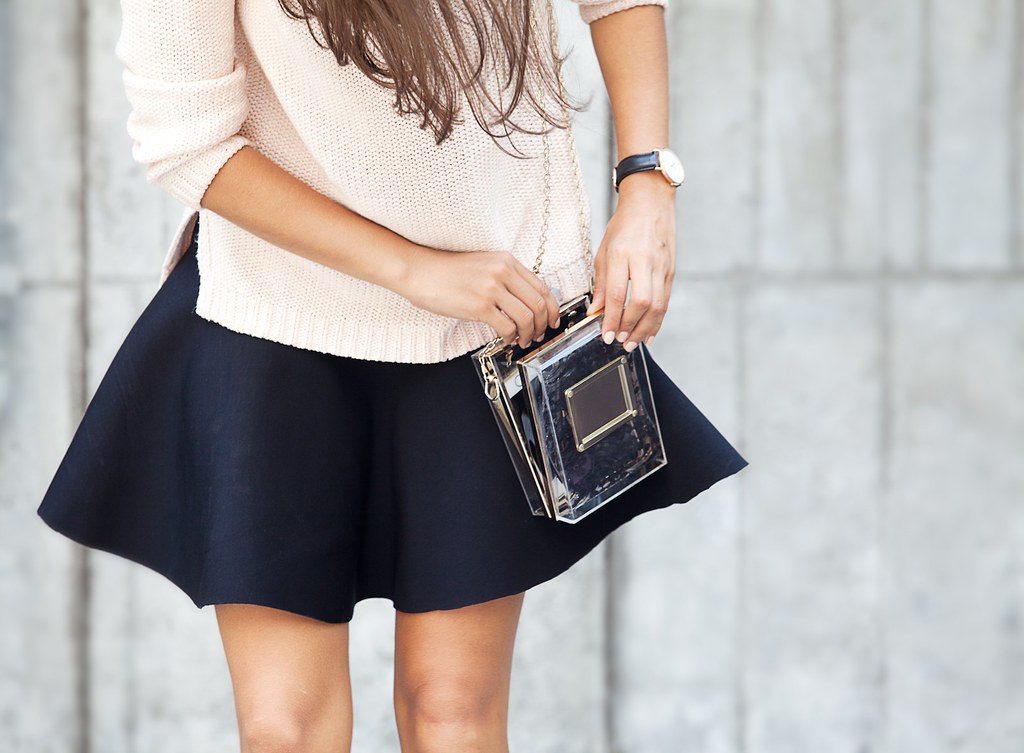 What is Scuba Material Used for?
Scuba material does have a variety of end uses but is almost exclusively used for fashion, as this is why it was created. It is definitely favoured for some types of garments over others though. Form-fitting dresses and swaying skirts, as well as sports clothing, are very popular. Due to the composition of the textile, it lends itself well to bright neon clothing as well. There are even some very specific medical gloves which are made from Scuba fabric.
Sewing Tips for Using Scuba
One of the amazing things about Scuba fabric is that it doesn't fray. It still does tend to have a more finished look if it is hemmed or if you use binding, but due to its non-fray nature, you can leave it unhemmed if you prefer. The fabric also doesn't need a lining as it's quite thick already.
It is very importable to pre-wash Scuba fabric, and as it cuts so easily you only need a small rotary cutter. Its super-smooth surface is prone to snags or slips so it is advisable to use a ballpoint or stretch needle, and if using a sewing machine, then a walking foot is very helpful due to the extra teeth. It's worth being extra careful as unpicking Sciba fabric can leave marks or holes in the textile.
Advantages of Scuba
Heat retaining
High stretch
Flattering to wear
Suits multiple shapes and sizes
Provides extra support
Smooths out imperfections
Water-resistant
Holds pleats well
Super smooth
Disadvantages
Not biodegradable
Melts if you use too much heat
Not breathable
Patterns disrupt when stretched
Printing on Scuba Fabric
Printing on Scuba fabric couldn't be easier. All you need to do is upload your pattern or artwork to our online design interface and place it in the position you're happy with. If you're unsure of how it will come out you can always order test prints first. With every test print order, you will receive a discount voucher to use on your first full order of fabrics.