Having a creative business is the embodiment of loving what you do. However, with so many product options to design and sell, it can start to feel overwhelming. We know the feeling, so to keep your creative job enjoyable, we make our design interface as efficient as possible. With our immersive previews and Product Mockup Generator, your work is about to get ten times easier.
These tools exist to give you freedom, save you time, and help you visualise your creation. This way, you can sell your designs while maximising the time you spend creating new art. You'll have control over the entire process, so that you can design more freely and bring your ideas to life.
Get to Know the Design Interface
Live Preview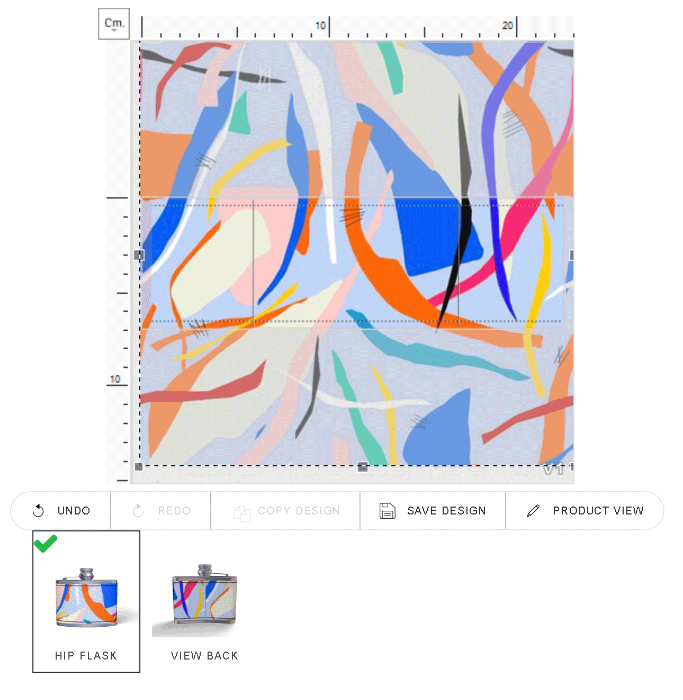 Creating a product starts with a vision in your head, and we want you to be able to see how that will look before you put it out into the world. While you're designing, you can preview your product every step of the way. Want to see what the final product will look like when you mirror your pattern or tweak the background colour? Switch between Design View and Product View to see how any change you make will affect the final look.
You'll be able to make sure everything looks the way you want without having to generate a visual yourself. That means no designing the product and then having to backtrack because the product didn't hold up to your artistic vision.
3D Preview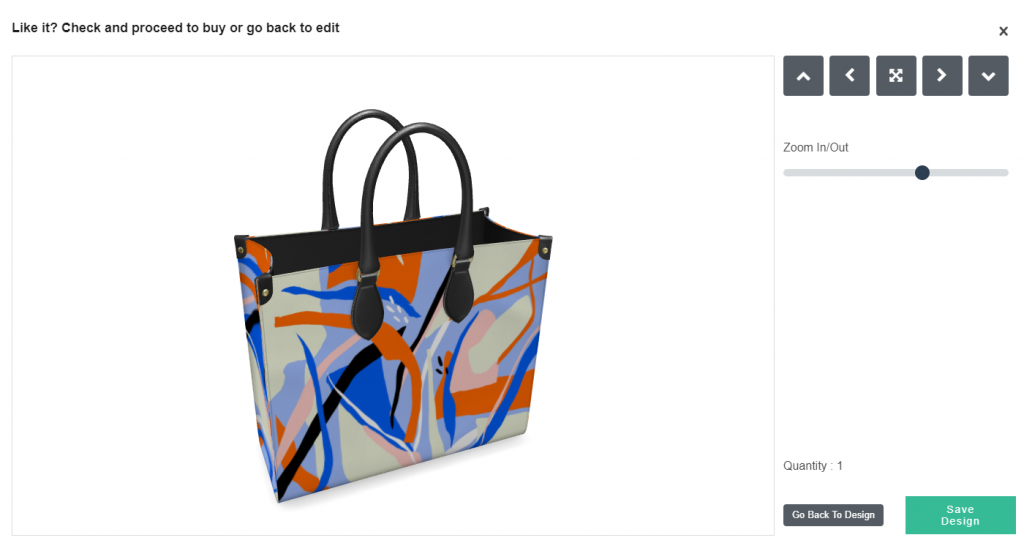 Once you have your product designed the way you want, many of our new and most popular products show a 3D preview that displays every angle. Click and drag around to see every part, zoom in to see the textures, stitching, and every little detail just as if you were holding the product sample in your hands.
What you see with the previews is what your customer will be ogling at in no time. The handmade process means you may find slight variations in colour or shifting of the bleed area, which makes each product unique to your customer.
These tools make our design interface a one-stop-shop. You don't have to upload your designs into another program like Photoshop to achieve amazing results. Save time and do it all in one step. That way, you can get to selling.
Enter: The Product Mockup Generator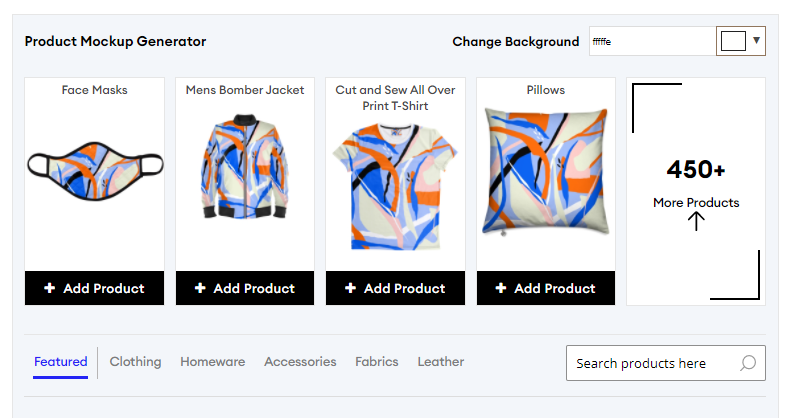 After you've designed your product using our fancy tools, our free Mockup Generator will automatically replicate your design on our 450+ products. Select the products you like, such as other apparel pieces for your clothing line, and add them to your store.
Of course, you'll get a chance to preview and edit these items before confirming the new product. Simply click 'Review' to edit. You can change the background colour, pattern repeat style, and the size. You'll see the whole finalised product (including the 3D preview!) and then can add it to your store.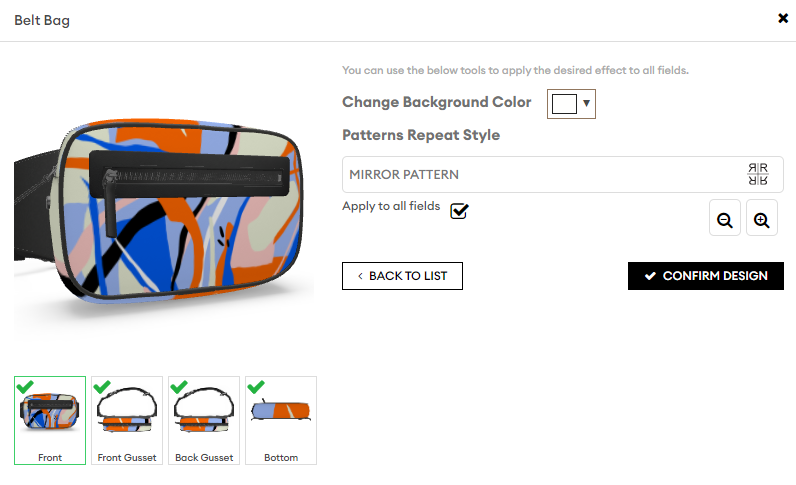 The Product Mockup Generator saves you from manually designing all of our available products. It works exceptionally well when you want to sell a specific range of items. For instance, if you have a design that you want to sell as a range of wall décor, the Mockup Generator will replicate your designs onto other products. Start by designing a canvas or an art print and then search within the wall art Mockup Generator for framed art prints, wall hangings, and plenty more. Now, you'll be able to present your art in your Contrado store as a complete collection.
By using the Mockup Generator, you can get more products to your customers, faster. The items that you add to your store from the online Mockup Generator will offer more for you to promote and for your customers to get excited about. And more products for your customer equals more profits for you. That's a win-win!
Make a product, make a living
If you don't have a Contrado store and want to take advantage of these time-saving tools, you can sign up and start selling. We offer an incredible range of high-quality handmade products with a 24 to 48-hour turnaround time. Once you create one product, our product and clothing Mockup Generator will do the rest. You can turn your hobby into a job you love and make a living by creating beautiful art.