What is canvas?
Canvas—it is safe to assume that most of us have come across this word at some point in our lives. Look around and you will find clothes, accessories and home décor items made of this material. As I write this blog, I am counting the number of canvas prints lining the walls of my office. Be it your new converse shoes, that tote bag you picked up from a weekend market or your latest art acquisition, canvas seems to be everywhere.The word 'canvas' is derived from the 13th century Anglo-French canevaz and the Old French canevas. These may be derivatives of the Latin cannapaceus meaning "made of hemp", which originated from the Greek cannabis. An extremely durable plain-woven fabric, canvas lends itself to various uses. So what is canvas? In this blog, we will learn more.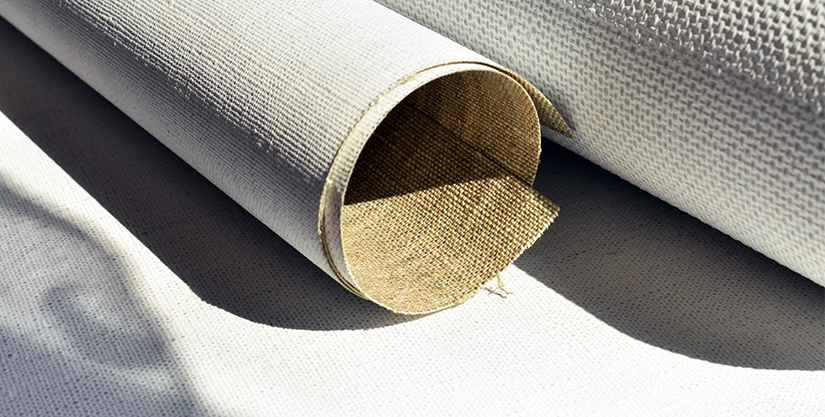 What is canvas made of?
Early canvas was made of linen, a sturdy brownish fabric. Modern canvas is usually made of cotton or linen, along with polyvinyl chloride. Linen is particularly suitable for the use of oil paint. In the early 20th century, cotton canvas, often referred to as "cotton duck," came into use. Cotton duck, which stretches more fully and has an even, mechanical weave, offers a more economical alternative. The advent of acrylic paint has greatly increased the popularity and use of cotton duck canvas.
What is canvas's origin and history?
Canvas came to be used widely in the 16th century during the Italian Renaissance. Venetian painters were particularly keen to work with canvas as it was easier to use in a humid environment than frescos, which didn't dry well, or wood panels, which absorbed moisture and got damaged. Considering that canvas was used to make sails, the material was also readily available and inexpensive.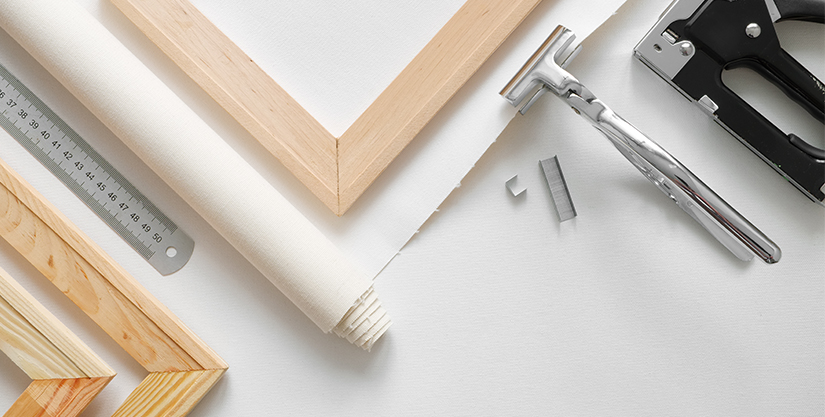 Another reason for canvas's popularity was that it allowed for larger sizes and was easy to transport, as it was lightweight and could be rolled. Unlike wood, it was also less prone to warping and cracking.The Spanish followed in the footsteps of the Italians by taking up canvas art. Diego Velázquez's iconic painting Las Meninas is dominated by a large canvas on the left-hand side of the painting, proving that the canvas was fitting even for royalty. By the 17th century, canvas had spread throughout Northern Europe, superseding panels as the dominant support for paintings, a trend which continues today. Artists have expanded the use of canvas to everything from acrylic paint and embroidery to photo canvas prints.
One of the most outstanding differences between modern painting techniques and those of the Flemish and Dutch painters is in the preparation of the canvas. 'Modern' techniques take advantage of both the canvas texture as well as those of the paint itself. Renaissance artists took measures to ensure that none of the texture of the canvas came through. This required a time consuming process of layering the raw canvas with lead-white paint, then polishing the surface, and then repeating the process. The final product had little resemblance to fabric, but had a glossy, enamel-like finish.
Canvas can also be printed using offset or specialist digital printers to create canvas prints. This process of digital inkjet printing is referred to as Giclée. After printing, the canvas can be wrapped around a stretcher and displayed.
How is canvas made?
While hemp and linen were classically used to make canvas—and are still used—most industrial canvases are created using cotton. Cotton ensures that the prices are economical. It also cotton stretches, meaning the artwork is less prone to cracking and damage. The cotton is woven using a plain weave, which increases its strength and artists can select canvas based on how tightly the cotton is woven.
The canvas is then wrapped around wooden stretchers and prepared for paint using gesso. The gesso layer ensures that oil paint won't come directly in contact with the canvas, which would cause decay. While pre-prepared canvases can be purchased, some artists prefer to do the treatment themselves, as it gives greater flexibility about how much of the canvas weave shows. Many artists enjoy incorporating this texture into their artwork.
What is canvas used for?
This fabric lends itself well to a multiple functions due to its diverse and durable qualities. Typical uses include sails, ground cloths, artist canvas, embroidery, upholstery, cushions, tents, covers and tarpaulins, martial arts uniforms, wall art, bag and shoes. From the 13th century onward, canvas was used as a covering layer on Pavise shields. The canvas was applied to the wooden surface of the Pavise, covered with multiple layers of gesso and often richly painted in temperate technique. Finally, the surface was sealed with a transparent varnish. While the gessoed canvas was a perfect painting surface, the primary purpose of the canvas application may have been the strengthening of the wooden shield corpus in a manner similar to modern glass-reinforced plastic.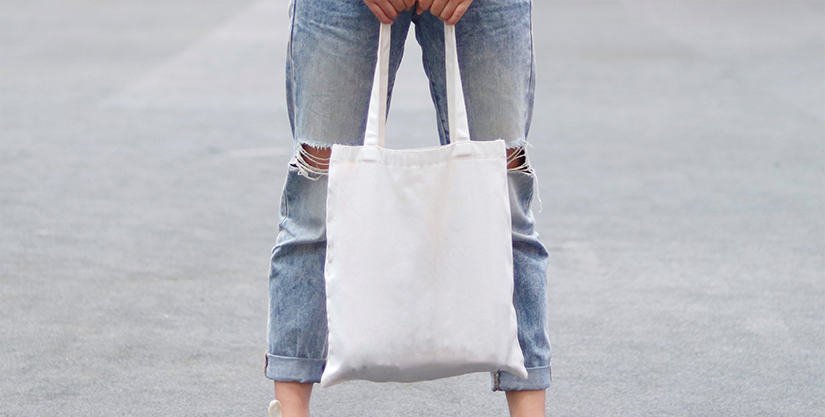 Advantages of canvas
• Sturdy and durable
• Prints colours well
• Washable
• Receptive to chemical treatments to enhance its natural properties. Treatments include increasing water resistance, flame retardation and resistance to mildew.
• Treated canvas is long-lasting and does not require a lot of maintenance.
Disadvantages of canvas
• Manufacturing process involves the use of a lot of chemicals so it's a not very eco-friendly.
• Does not have a lot of drape
Can I Print on Canvas?
You can, indeed. Printing on canvas has never been easier, and can be done in just a few simple steps. All you need to do is find a photo, piece of art, or even a surface pattern that you want to use. Then, upload it to our design interface, and after that – edit away! You can enlarge, reduce or repeat your upload and see everything in real-time. It is truly as easy as that. Once you're happy with your design, why not order a test print, and see how amazing it looks when printed!
Now that you know all about canvas, order your own canvas fabric and create your own masterpiece.