What is Chenille?
The fuzzy lived-in quilt that has been handed down to you by your grandparents, or the fluffy new throw adorning your couch–they are probably made of Chenille. Among the gamut of fabrics that we encounter in our lives daily, how many of us have an answer to the question what is Chenille? Well, chenille refers to a type of yarn, which when woven, results in a fabric also known as chenille. It's a French term for 'caterpillar' because of its resemblance to a furry caterpillar. Soft to the touch and durable, chenille can be used for a multitude of fabric requirements, ranging from clothing to upholstery.
What is Chenille made of?
Chenille yarn is primarily produced using cotton but use of acrylic, rayon, wool, silk and olefin is also fairly common. The chenille fabric made of 100% cotton is used to make shawls, blankets, throws, garments and other things owing to its incredible softness which is always desirable when making products that will be in close contact with the skin.
What is Chenille's origin and history?
Chenille was first manufactured in France in the 1780's, by weaving a leno, or cross weave fabric and then cutting it into strips to make the Chenille yarn. The fabric was introduced to the UK, by Alexander Buchanan, a foreman in a Paisely fabric mill, who mass produced the fabric to make 'fuzzy shawls'. This involved weaving together tufts of coloured wool into a blanket that was then cut into strips. The 'frizz' effect was created by treating the fabric with heat rollers. The result was a very soft, fuzzy fabric named Chenille.
The technique was further developed by James Templeton and William Quiglay, while they were working on making imitation oriental rugs. The method was patented and Templeton eventually became a successful carpet manufacturer in the 19th and 20th century.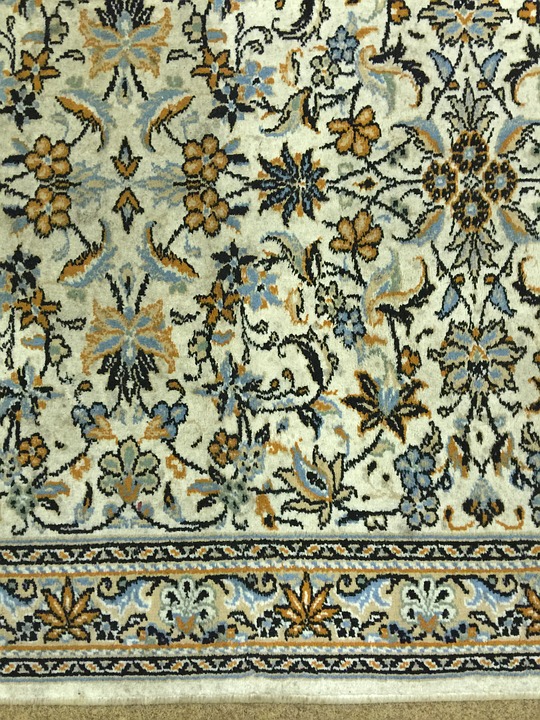 Chenille's next stop over was in the United States. In the 1920s and 1930s, Dalton in Northwest Georgia became the hub for tufted bedspreads, because of Catherine Evans, who initially revived the handcraft technique in the 1890s. Hand-tufted bedspreads with an embroidered appearance became increasingly popular and were referred to as 'chenille'. With effective marketing, chenille bedspreads appeared in city department stores and tufting subsequently became important to the economic development of North Georgia, maintaining families even through the Depression era.
In the 1930s, chenille was being widely used for home furnishings but not so much for clothing. It was in the 1970s that Chenille became a popular choice for apparels.
The Chenille International Manufacturers Association (CIMA) was established in the 90s with the mission to improve and develop the manufacturing processes.
How is to make Chenille Fabric
The method of manufacturing Chenille now is very different from when it was first produced in the 18th century. Chenille is made by placing short lengths of yarn between two "core yarns" and then twisting the yarn together. The wrapped yarns are cut to produce a pile effect. The edges of these piles then stand at right angles to the yarn's core, adding to chenille's softness. One of the problems with chenille is that the tufts can become loose resulting in bare fabric. This issue was resolved by using low melt nylon in the core of the yarn and then steaming the lengths of yarn to set the pile in place.
As the fibres catch light at different angles, chenille can appear iridescent even though no iridescent fibres are used.
What is Chenille used for?
Originally used as a fabric for bedspreads, carpets and quilts, Chenille has come a long way. It is now widely used to make garments such as sweaters, shawls, tunics, gloves, cardigans and robes among other things. The softness and 'drapey' properties of the fabric make it ideal for clothing, while its strength and durability come in handy if you are looking to upholster your furniture or get some new curtains made.
Having fallen from the graces of Fashion Gurus due to its lustre, Chenille was back with a bang during the autumn/winter 2017 and 2018 fashion collections by Ferragamo, Jason Wu, Peter Pilotto and Rosetta Getty.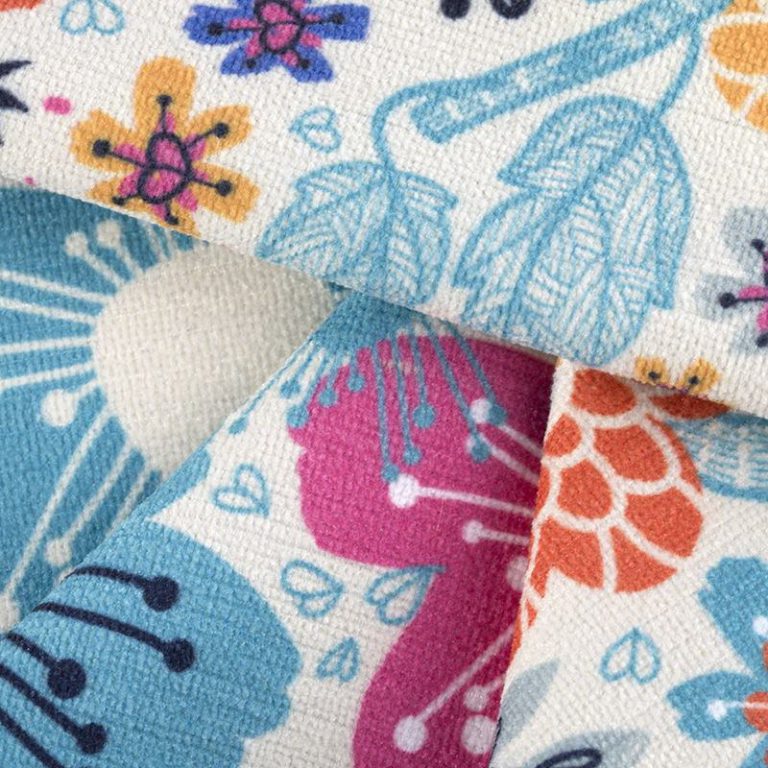 Advantages of Chenille
Soft to the touch
Has a good drape
Slight sheen
Thick and durable
Water absorbent
Resistant to abrasion
Retains heat
Multi-use fabric
Disadvantages of Chenille
Fussier to maintain
Prone to stretching and distortion
Prone to shrinkage
How hard is it to print on Chenille?
It isn't! Printing on chenille, and our other fabrics can be such a simple process. Simply upload a picture or pattern that you would like to use, and edit it within the design interface. You can even use a snapshot of a pattern that you've seen, a microscopic close-up or a photograph.
So now that you know what chenille is, why not get a little closer and explore its texture, print reproduction, strength and finish? Explore hundreds of other types of materials with your very own fabric swatch pack and take a hands on approach.