We've all had the same dreaded experience at the store: finding the perfect style of trousers in the completely wrong colour. Who's designed these in neon yellow, and why? It might make you wish you had the ability to design your own fabric pattern. But how?
Well, the good news is that you don't need a design degree to learn how to make custom fabric patterns. In fact, you don't even need too many technical skills to rock the pattern of your dreams! All you need is a software or some paper, a bit of inspiration, and someone to guide you through. Luckily, we've compiled all that right here for you!
What You Will Need
There are two methods of how to make your own fabric pattern: using graphic software or using paper. You'll need different things depending on which method you choose.
Graphics software:
As the name would suggest, you'll need a computer program that offers drawing and design tools. If you're erring on the side of professionalism, a program like Adobe Illustrator CS6 is great. If you're looking for a free service to achieve similar results, you can use Inkscape.
Paper:
Going the old-fashioned route? Then raid your craft drawer for some paper and any drawing or painting supplies you may have. You'll need a scanner once your masterpiece is completed.
Finding Inspiration for What to Draw
Now, the sketching bit we can't do for you. But we can guide you towards practices that will help garner inspiration. Here are a few tips for deciding what to design.
1. Check your wardrobe
What styles do you commonly gravitate towards? What patterns call out to you? If there's a specific colour palette or design aesthetic that you're serious about sporting, that might be the first step to finding the pattern of your dreams.
2. Search online
Online resources like Tumblr and Pinterest were made for this kind of thing! If you have an account on either site, browsing through their images may land you on the perfect pattern idea. If you're unable to access these sites, Google Images has your back.
3. Do some window shopping
If we go to the beginning scenario of finding the right style and wrong colour, think about what you'd replace it with. Is there a colour you love? A pattern you've always wanted to wear but could never find? Now is your time to create it! Looking around in the shops creates a similar effect – what would you change about that shirt if you could? This opens a window into your inner designer.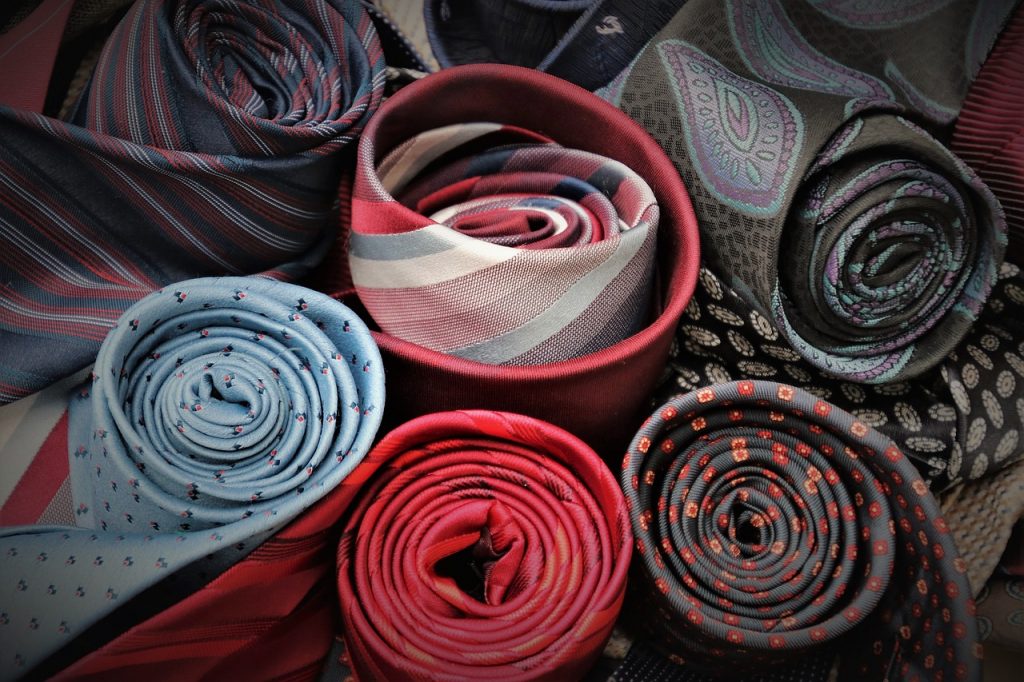 And Finally: How to Make Your Own Fabric Pattern
So, you've got your supplies. Your dream design is in your mind. You're ready to go. Here's how to bring your designs into real life.
Use a reference
If you've found a picture that struck inspiration, use that as a reference while you're drawing. You want to ensure the final product works for your fabric, so remember that the drawing will become a tile of your pattern that is repeated throughout. If you want guidance on how to make your own repeat pattern, check out our post here.
Sketch with intention
Whether you're drawing with pencils or programs, these general tips will help create a dynamic and detailed design. Use various levels of thickness and darkness in your lines to add movement to the image. Utilise the 70/30 rule for composition, where 30% of the image is the main focus and detailed, while the other 70% is filler. And finally, aim for symmetry with some subtle differences. This will create a balanced image without being too boring.
Format it correctly
Now your sketch is done and you need to finalise your creation. First, if you've used a program, ensure you've used the RGB/sRGB image profile. If you're scanning your sketch, make sure your image resolution is set to at least 300 PPI for the clearest print. And when exporting, make sure the file is either a JPEG, PNG or flattened TIFF. And that's that!
Upload & design!
Now the hard part is over, and all that's left is to choose your fabric. Contrado offers 100+ fabrics to pick from, ranging from lightweight georgette to hefty neoprene, and all of them can wear your design beautifully. After you've found the right fabric, press 'Start Design' and you'll be able to upload your work, add a treatment if you wish, and even create a repeat pattern! Once you're happy with the result, you can preview your final product and head to the checkout!
How to Make Custom Fabric Patterns
If you've followed this step-by-step guide, you'll find that creating your own fabric pattern is much less intimidating than you imagined. Of course, as you become more experienced, you can upgrade to more expensive software and more complex designs. Practise makes perfect when you're learning how to make your own fabric pattern.
Don't give up when the going gets tough! If you're concerned about how your design will appear, you can always order a test print to see how the final product will come out. Or, if you just can't decide what type of material to print on, perhaps a swatch pack will come in handy. We offer 4 types: classic, natural, leather and paper, so choose based on the type of fabric you're looking for.
And that's it! All the resources you could ever need to make your own fabric design. Here at Contrado, we love designers, especially those just starting out. So give it a go and see what you come up with! We'll be here when you're done, and we're excited to bring whatever you design to life. Happy designing!