Building a high-quality brand identity is just as important as providing your customer high-quality products. Think about your preferred brands and what makes them your favourite? You'll often find it's not always just the product itself, but the whole experience of buying something from them.
Presenting your brand to your customers is much more than just delivering a product: It's about the attention to detail given when delivering the product: It's about the packaging, the personalised thank you notes in each order or simply the nice tags.
We've collated a number of options that will help you to decide how to brand your own products. You can pick and mix from the options to find the perfect fit for you.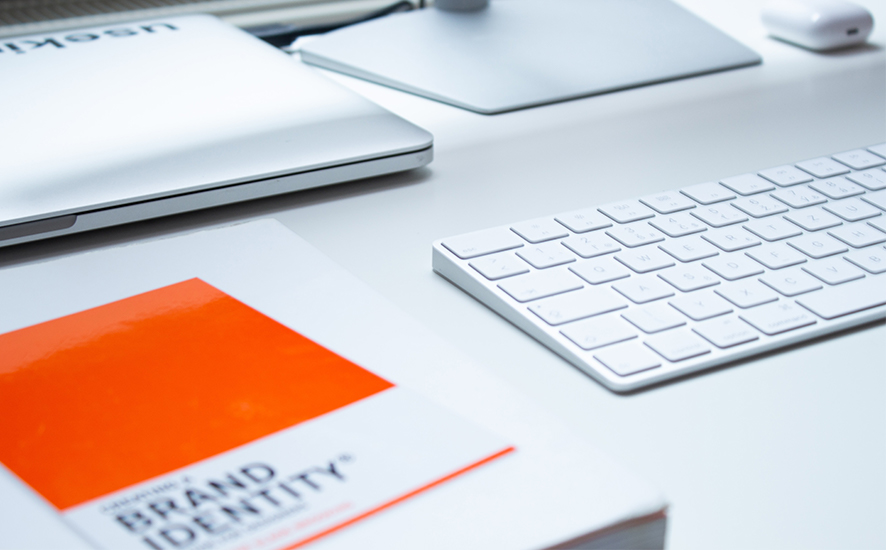 What are the benefits to branding my own products?
Branding your products gives your business a level of uniqueness: It helps you stand out from the crowd, and depending which direction you go in terms of branding possibilities, it can help to build brand loyalty in a very busy online space.
Adding branded logos to business cards, tags and stitched in labels gives a more premium feel to the product too – allowing you to gain trust from your customers for your quality of product and the brand it represents.
Private label: how to brand my own products for drop-shipping
Drop-shipping means your customer will receive their item directly from your supplier without any input from yourself during the delivery process. So when can you add your brand personality?
Contrado can help you: When designing your products for drop-shipping or your Shopify store, we allow you to add your own brand logo and style to the labels.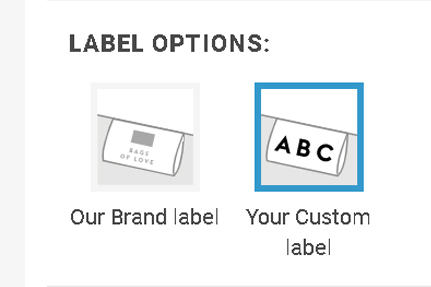 In the Contrado design interface, you can opt to 'design label' for all our clothing products. This means that along with all the important things like composition and washing instructions, you can add your logo and anything else you want.
Why not add a sweet motivational message to tags to add that extra little something to your products for the customer?
What are the benefits of private label products?
Branding your products at the development stage has many benefits: The main one of course is the automation. Your products can be delivered directly from your supplier, and you don't need to worry about repackaging and shipping each item yourself.
This is particularly helpful for anyone selling products as part of their side hustle – it saves time and ensures your customers keep receiving great quality products on time, even when you get busier with your other job or family life.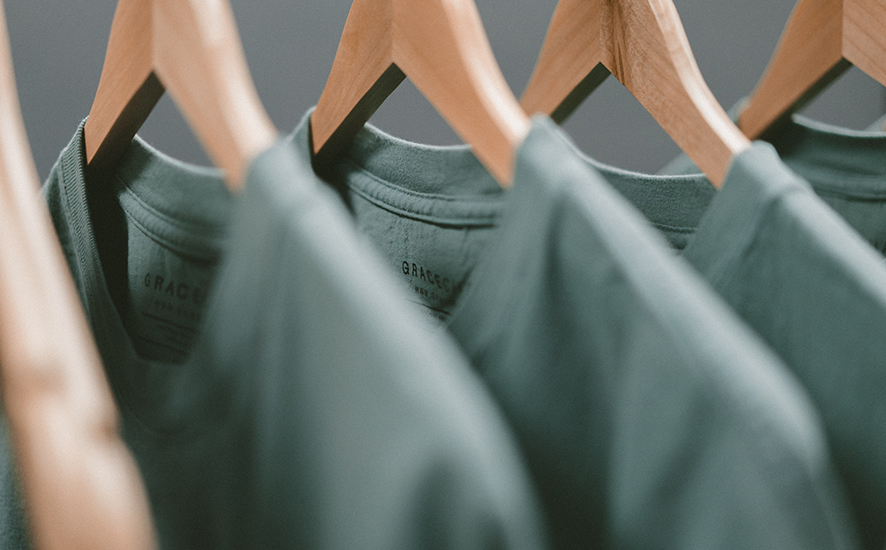 White label products: how to brand my own products at home
White label products are bought without tags, and branded by you at home or your office. If you're looking to sell wholesale, or in a store, this is a great way to buy in bulk and brand after.
White label products are entirely unbranded, so it will be down to you to make your brand stand out on the product after you've bought it. This could be with a stitch in tag that you've made or ordered elsewhere, or a paper tag that can be attached to your items with a safety pin or string.
How to brand my own products with special packaging
Everyone loves getting post and parcels – it's just one of those small, everyday thrills we can all relate to. So why not make that experience even more special for your customers with special packaging?
Using branded stickers or adding nice tissue paper to the packaging are just small, affordable ways to make your brand feel more premium and personal.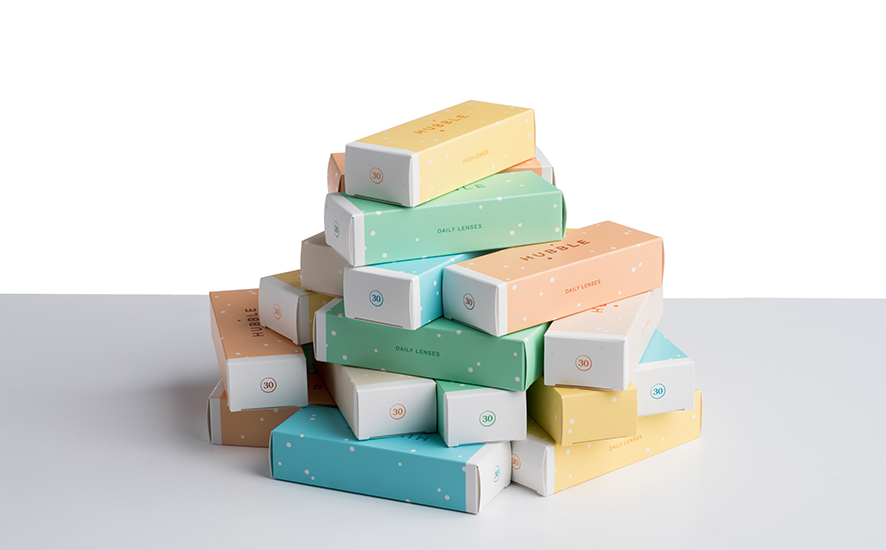 If you want to take it a step further, use quirky printed packaging or boxes. Everyone loves a little sparkle, so add sparkle to your packaging! Remember, brand loyalty comes from the whole experience – not just the product.
Personalised thank you notes
If you think about it, every customer who orders from you is not only buying a great product but choosing to support you and your business. So let them know you are grateful: A personalised note in your packaging could make someone's day.
Make this easier by printing business cards and adding your own small thank you, and the customer's name in pen for each order.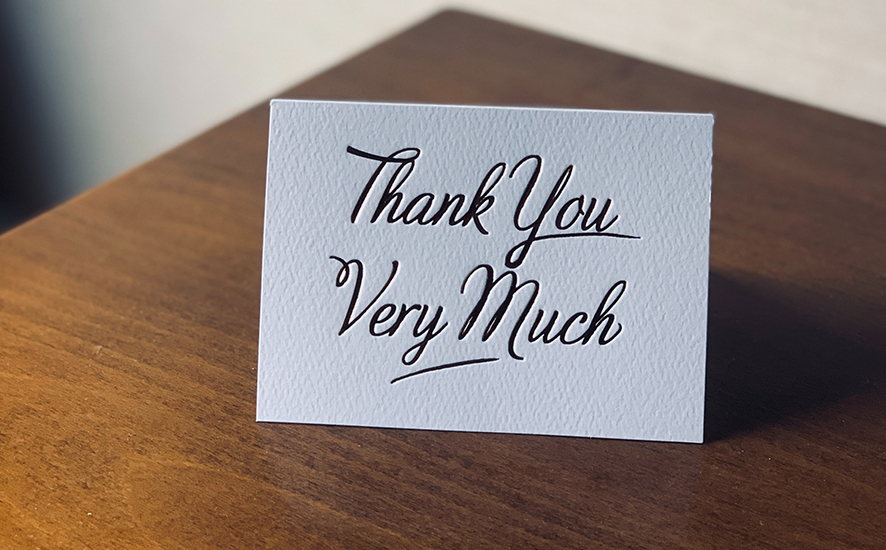 If you've seen a customer order from your store for a second time, or even multiple times, showing your gratitude with a personalised message, and even a thank you discount off their next order is a great way to gain brand loyalty. Send them a few sweets in their next order if this matches the personality of your brand, too. It's the perfect way to show your appreciation for their support. It's these personal additions that really make your brand stand out.
Branding your products in a snapshot
So when researching 'how to brand my own products' remember to take into consideration what you want, and what you can manage:
Are you juggling your business with a full time job? Are you often travelling so don't always receive deliveries in a timely manner? If so, maybe starting off with private label drop-shipping is the best idea.
Are you only looking to sell a few items a week and want to make sure they're all personal? In which case personalised notes in the package is a sweet way to give your customers a little something back.
Do you want to market your business as a premium or affordable brand? If premium, opting for special packaging and extras will help create a wonderfully premium shopping experience.
The ball really is in your court when it comes to branding your own products, and the decisions can only be made by yourself. Test out different ideas, research your favourite brands and find the perfect fit for you and your company.