What is ticking fabric?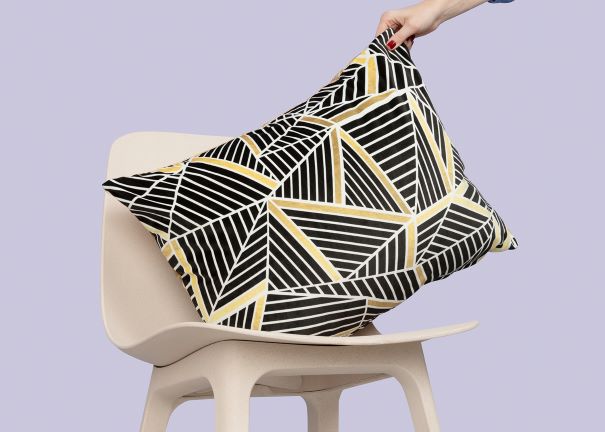 What is ticking fabric? It's a question we hear a lot. Behind its mysterious name, it actually is found in lots of things we have around the house! Ticking fabric is used for cushions, upholstery or bedding, and is a textile which has been tightly woven for durability, with the aim of preventing feathers or down from poking through the fabric. Although usually made from cotton or linen, other fabrics can be used if they have a similar structure and texture.

Traditionally, ticking fabric has a striped design but can be custom printed using your own design to fit the aesthetics of your home. Its primary feature is the close weave, preventing feathers sticking through the fibres. Occasionally, lighter weight cloth is printed with a striped pattern to resemble classic ticking fabrics.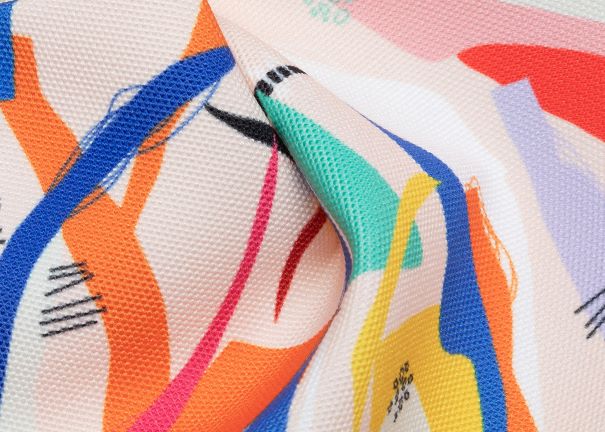 Popular ticking fabrics include:
Cotton
Linen
Canvas
Chenille
Cotton blends
Viscose
How is it manufactured?
Traditionally, ticking fabric is made from cotton which is a natural material. Cotton fabric is made by processing bales of cotton in a textile mill to produce yarn, which is then woven into the final product. Similarly, linen is made by processing the fibres of flax plants to eventually create a woven cloth. Synthetics can also be used to create ticking material, as these can also be woven, but are formed using a chemical process.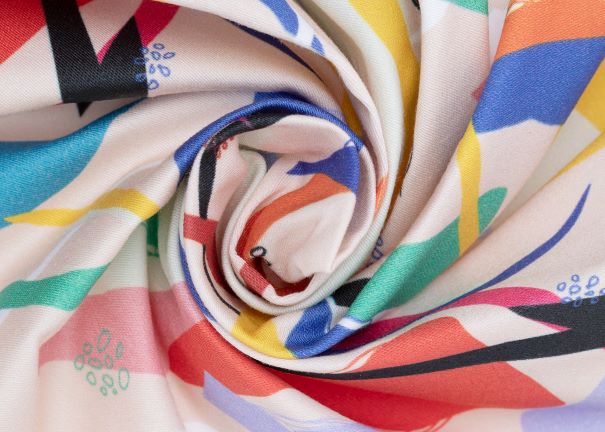 Purposes of Ticking Fabric?
When choosing your ticking fabric, consider where it will be used and how frequently. Will it be used to upholster an everyday chair, or maybe a rarely used decorative cushion? This will affect your choice of ticking materials, as you may need a particularly durable one for regularly used furnishings. You should think about applying the fabric – do you need a fabric which drapes easily or a sturdier fabric?

If you want to upholster furniture which is used regularly, it's best to opt for a hard-wearing, durable fabric – and one which is easy to clean. Unlike cushion covers, the upholstering on a chair cannot be easily removed, so being able to clean it quickly may be a valuable quality.

Ticking fabric for cushion covers is usually for decorative cushions or cushions in a living room rather than your bedroom. This is because the fabric is usually tougher, but can still be soft to the touch and comfortable against the skin. For decorative cushions, lighter and smoother fabrics can be used because they won't encounter the same wear and tear as chairs or sofas and thus don't need as much protection.
Properties
Ticking fabrics have a variety of properties, so consider which attributes will be best to suit your needs.
Durable
Hard-wearing
Fade-resistant
Strong
Easy to clean
Comfortable on the skin
Advantages of Ticking Fabric
Ticking fabrics may share key features, but they all have their own unique qualities. Think carefully about how you'll be using your ticking fabric, to ensure you choose the right material for you. Once you've decided, you can easily print your design on ticking material online in the classic stripe pattern or using a beautiful new design.