You may have heard that you can integrate your Contrado store with your Facebook and Instagram accounts. Well, the rumours are true!
If you've read our blog post about how a Facebook Business Page can expand your brand, then you'll know all about what having a Facebook Business account can do for you.
Here we'll give you a step-by-step tutorial to actually connect your Contrado store so that you can seamlessly promote your products through your Facebook. This won't work with a personal Facebook account, so make sure you've signed up with a Facebook Business Page.
You'll be provided with an XML file that you can paste into your Facebook Commerce Manager, which will automatically update when you create new products in your Contrado seller account. It's pretty handy if you ask us.
Once you've set up your catalogue, you'll be able to tag the products in your posts. The process would go a little something like this: you design a beer glass and add it to your Contrado store. Then, the beer glass will be available in your Facebook catalogue. Since this is a new product for you, you might create a post to promote it. And just as if you were tagging a friend in a photo, you'll be able to tag the product right from the catalogue. When your followers see the post, they can tap the photo and the tagged product will take them right to your Contrado store. Almost like magic!
Here's How to Integrate Your Accounts
In your Contrado account, navigate to the "My Stores" section and click "Design Product." On the right side of the screen, click "Facebook & Instagram Integration."
This will create a pop-up with your auto-generated URL, which you can copy.

Head to the Commerce Manager on Facebook and click on your store's catalogue. If you don't already have a catalogue, you can click on "Add Catalogue" and follow the instructions on screen to quickly create one.

From there, click on "Add Items" on the overview page:

On the Add items page, click "Data feed" and then next: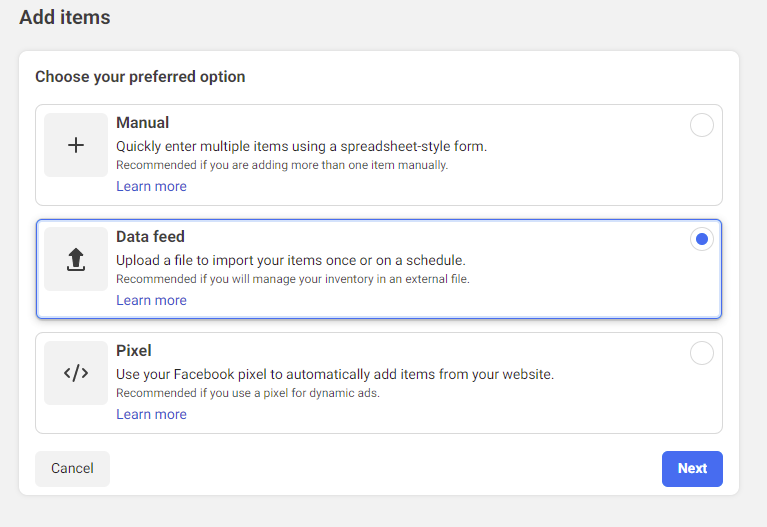 On the next screen, click "Scheduled feed" and next:
Here you'll be able to paste the XML link that was generated for you in your Contrado store: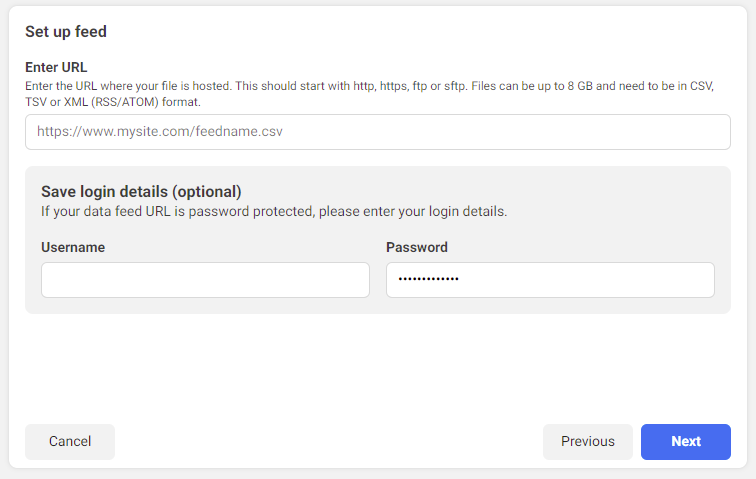 Follow the rest of the instructions from Facebook to integrate your accounts.
Your catalogue will continue to update itself as you make changes to your Contrado store. Now you'll be able to tag your products in photos so that your audience can view them and be directed to your store to buy. When your customer makes a purchase, we'll handmake the product to order and send it straight to them, just like we've always done.
If you don't happen to already have a Contrado store, you can create yours for free by clicking the banner below. Design hundreds of amazing quality items that will feature your art in all its colourful glory. You'll make a profit without even having to make or ship the orders. Just do what you do best: design!