Congratulations – you just sold your first painting! Now, all that's left is to package and ship it to your customer. However, where do you begin? What's the best way to do this? And how are you able to keep prices low when shipping artwork?
Not to worry! We will show you the various factors you need to consider when shipping artwork internationally or domestically. Furthermore, we will provide some guidance on the best way to ship canvas art, ensuring your artwork reaches your customer quickly and in pristine condition.
Packaging And Shipping – What You Should Be Aiming For
Whether you're looking to ship canvas painting, fine art pieces, or anything in between – it's vital that you know what your aims are and what would constitute an effective process. In this section, we will touch on three of the most important things to consider when shipping artwork:
Safety:
Understandably, safety should be your top priority when shipping canvas art. One of the most detrimental things that can happen to your business is customers receiving their coveted item, only for it to have been damaged in transit. So it's crucial to package and ship your artwork correctly.
Cost-Effectiveness:
Be aware of how cost-effective your shipping method is. Balance between appropriate packaging and the cost to you as a seller. There's no point developing and selling beautiful artwork if the shipping costs end up drastically reducing your margins!
Presentation:
Thirdly, consider how the package looks when it arrives at your customer's door. If it comes in a shabby, torn box, your customer will immediately be concerned about the quality of both the artwork and your business. However, if the package is presented professionally, it adds a sense of value to your company.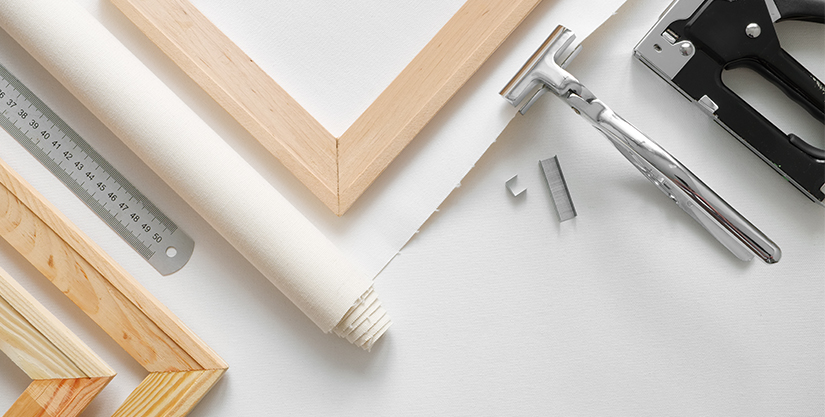 The Best Way To Ship Canvas Art
Now that you know what you should be aiming for, we can now discuss the best method for shipping artwork internationally or domestically. As mentioned, your chosen method must ensure the package is protected whilst being presentable and cost-effective for your business.
The very first thing you should do when preparing your artwork for shipping is to wrap it in a sheet of thin plastic. This plastic will protect your canvas from moisture which can affect the quality of the print; it will also prevent anything from sticking to the canvas during transit. Once you have wrapped the canvas tightly, you can secure the ends of the plastic wrap using a little bit of tape (making sure not to let the tape attach to the canvas).
Secret Tip: Try baking or parchment paper.
Now, the best way to ship canvas art is in a cardboard box – however, make sure the package is prepared correctly so that your artwork is protected. There are various ways of doing this, but one of the most popular is bubble wrap. You want to place this bubble wrap at the bottom and the top of the box so that the canvas does not get bumped in transit.
Secret Tip: Turn the bubbles to the outside.
Finally, you may want to place a sheet of cardboard over the canvas for an additional layer of protection before putting it into the box. This protection can be helpful if you've sold more than one item and can prevent them from rubbing up against each other. Again, you can secure this with a small bit of tape to the plastic wrap. If you want even more protection, you can even wrap this whole package in another layer of bubble wrap if you wish!
All that's left to do now is to slide the protected canvas into your cardboard box. Make sure the contents do not move around too much whilst in the box – if they do, add more bubble wrap or greaseproof paper. Once you're happy with everything, fold the flaps over, and secure the box with tape.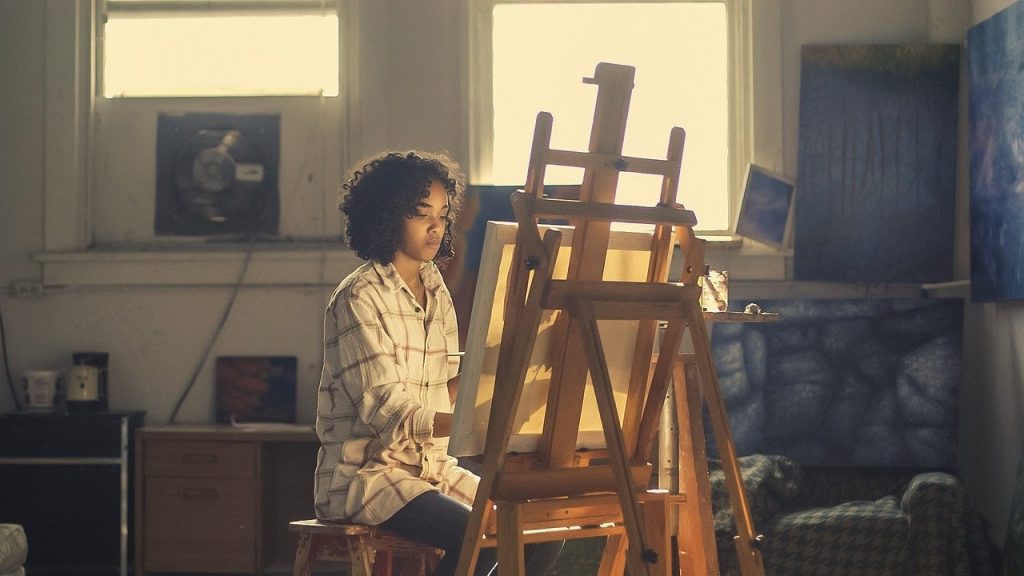 Things You Need To Avoid When Shipping Canvas Art
Well done! You've just packed your artwork in a professional and safe manner. However, there are a couple of things to look out for when completing this process. We'll list them here below:
Don't use tattered, old cardboard boxes! The box will be the first thing your customers sees, and it can immediately affect their perception of your brand. Also, old boxes are more likely to tear in transit.
Make sure that bubble wrap does not come into contact with your artwork. The material used in bubble wrap can rub up against the print, pulling ink off of the canvas. Therefore, make sure the bubble wrap is only against the cardboard or the protective plastic around the canvas.
Don't use Styrofoam in your packaging. Contrary to popular belief, it is not the most effective way of preventing damage to a package's contents. Also, I'm sure we've all experienced how messy and annoying it is to clear up afterwards – not fun!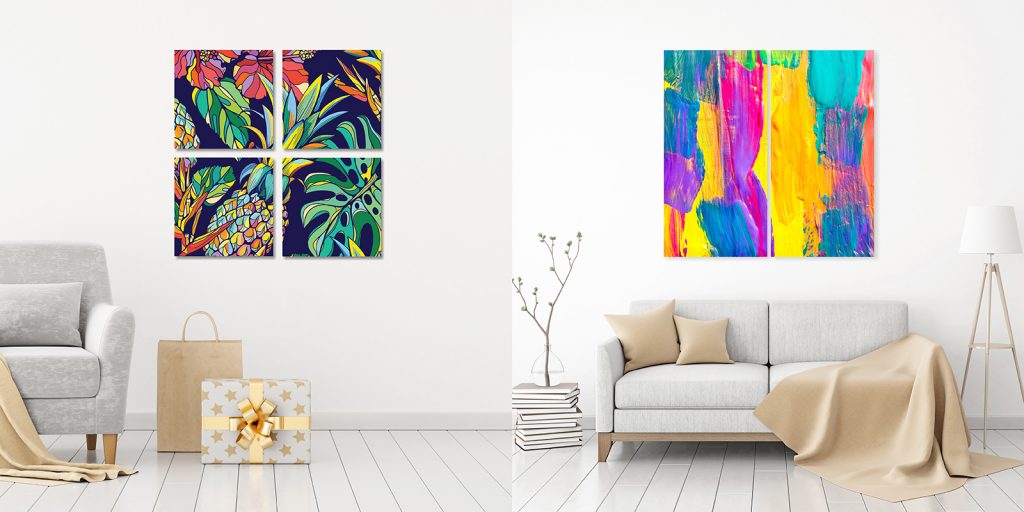 How Contrado Makes Shipping Canvas Art Easy
The best way to ship canvas art doesn't have to be complicated. In fact, if you want to streamline the process entirely, why not partner with us here at Contrado? We offer you the option to create your very own canvas prints, with a wide range of dimensions to choose from. What's more, all of our canvases are handmade to order and come with wall fixtures included!
Then, when it's time to ship, we use our decades of experience to package your product securely and professionally to ensure your customer receives their beautiful canvas in perfect condition. We also partner with the most reliable delivery companies available to us, meaning each order arrives quickly and safely at your customer's door. If you'd like to begin selling canvas art with Contrado, click HERE, and let's get started today!