Dropshipping is becoming increasingly popular. Put simply, it is a way to start your own business with little-to-no initial outlay. For a full lowdown on what dropshipping is and how it works, check out this blog post. But, once you have the process down, how do you work out the best dropshipping products?
The best thing about dropshipping is that it's so easy to set up, so you can get started super-quickly. Unfortunately, the worst thing about dropshipping is that it's so easy to set up. So everyone else can also get started super-quickly too. So how do you set your range apart? How do you get ahead of the game? What can you do to make it so that people want to buy from you, instead of Amy who lives over the road, or Harry in the next town along?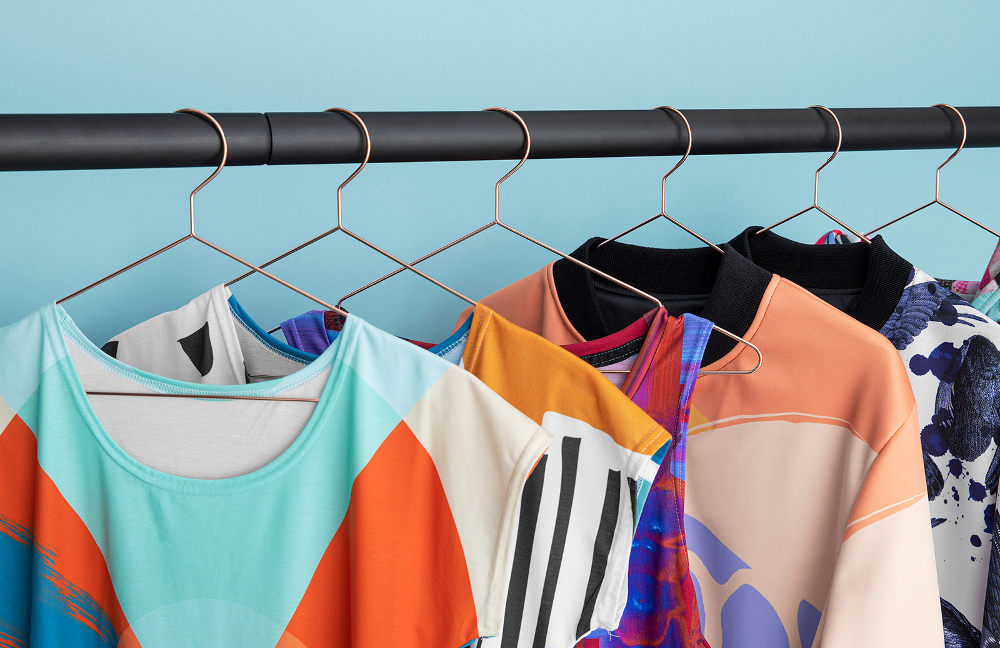 How to Set Your Range Apart with the Best Dropshipping Products
You need to make your products stand out from the crowd. Your designs and artwork will definitely go towards making that goal a reality, but you also need to make sure that you have the range as well. One of the bonuses to dropshipping with Contrado is that everything is made-on-demand. That means you can trial a product, and if it doesn't sell, then there aren't several thousand of them sat in a warehouse somewhere. Another bonus is that we have a range of over 450 products, over 100 different fabrics. When you add your designs, the possibilities are literally endless.
We've taken a deep dive into demand, shopping habits and buyer preferences – in fact, we do this every time we develop a new product – and we have compiled a list of some of the best dropshipping products to help you become as successful as you possibly can.
75 of the Best Dropshipping Products in 2020
If you don't want to see the explanation of why these dropshipping bestsellers have made this list, then click here and we will take you straight down to the list of 75 Best Dropshipping Products and their links.
T-Shirts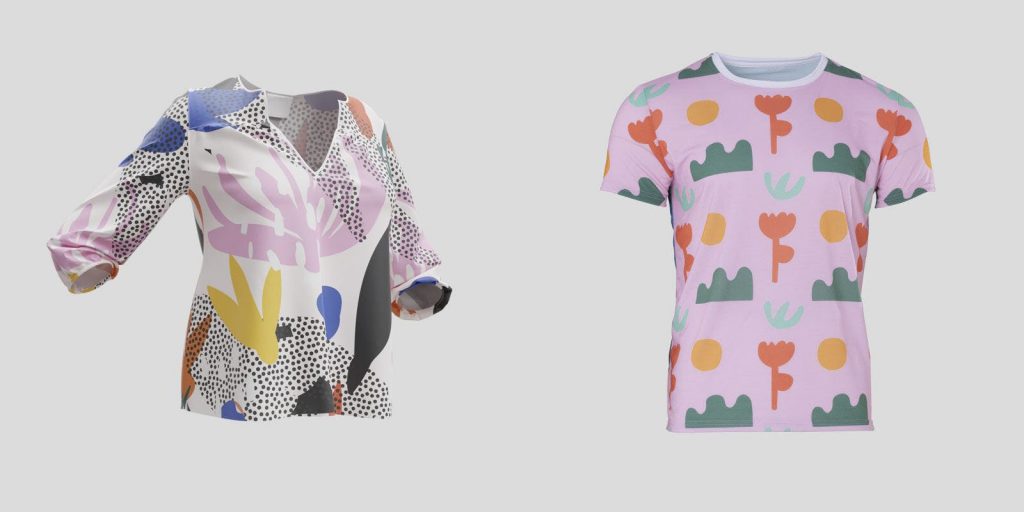 There is no doubt about it, t-shirts are literally the dropshipping classic. If you can find a dropshipping supplier that caters to more than a single niche, and they don't do t-shirts, then I'd be surprised. T-shirts are massively popular, which makes it an ideal product to start with, but again, how do you make sure that you stand out? If everyone sells t-shirts then is there anything to gain by stocking them yourself?
Again, we go back to that 'range' solution. Think about your wardrobe, I bet you have at least one 'favourite t-shirt'. It won't just be based on the design, but on the fabric, the cut, whether its a v-neck or a crew neck, the length of the sleeves and so on. That's why we have a huge range of t-shirts for men and a great collection of tops for women too. Not only do we have a huge selection of different styles and cuts, but you can also tailor each one to your needs specifically. Take this men's tight-fit tee, for example, you can choose this cut and then still decide afterwards whether you want it to be a long or short-sleeved top or if you'd prefer it with a round or v-neck.
Even our 'basic' t-shirt isn't actually basic. This all-over-print t-shirt features your choice of five different colours for the neck ribbing and is printed on our most popular t-shirt fabric; a wonderfully soft poly-jersey. Best of all, it is entirely all-over-printed, you're not limited to a square or a rectangle across the chest, and it is cut and sewn to order (in fact, our entire clothing range is) so it's printed completely edge-to-edge with your stunning designs. Don't just do t-shirts, become the king of t-shirts!
Beach Accessories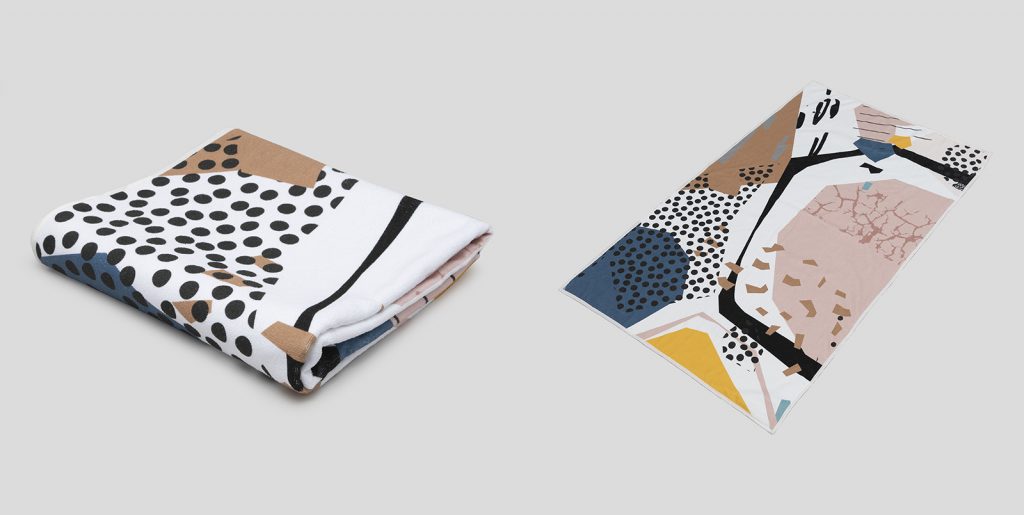 Towels are one of those continuously popular products. Everyone needs to get dry, whether they've just jumped out of the shower, went for a swim in the pool or lounged on the beach. These beach towels are the perfect accessory for the pool and bathroom. Design an assortment of swimwear for him or a bikini and swimsuit collection for her and create an outstanding eye catcher. Accessorise it with thongs, espadrilles, a sarong and a baseball cap.
Bags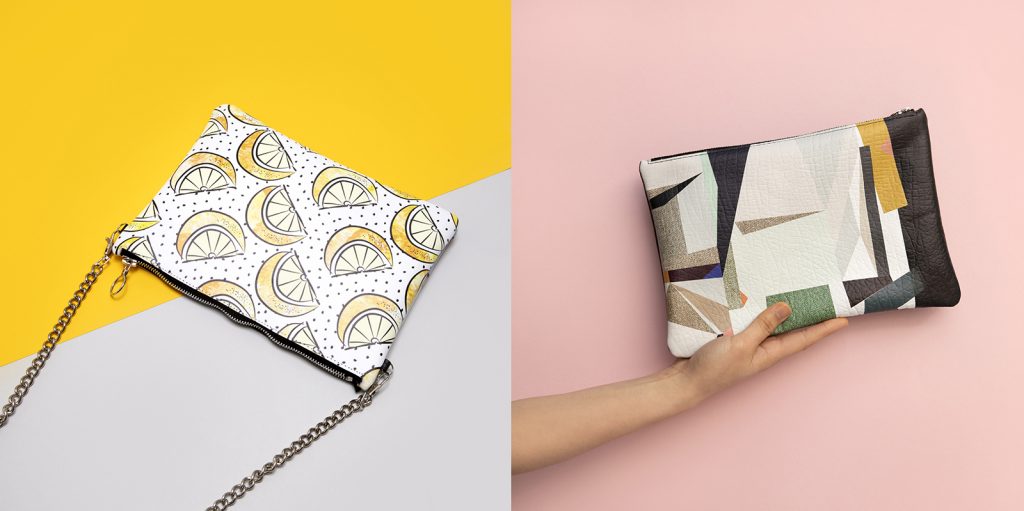 Bags are always going to be a popular product. I mean, for as long as we – as people – have things, we are going to need somewhere to put those things. From a compact little crossbody number to a totally amazing leather tote bag we have something for everyone. Washbags for toiletries, lunch bags for snacks, clutches and even the classic man-bag, we really have thought of everything.
We have a full range of bags and purses, all handmade to order from the finest materials. Whether that is 100% real Nappa leather or a stunning satin. You can design your very own dropship bag selection.
Loungewear for Women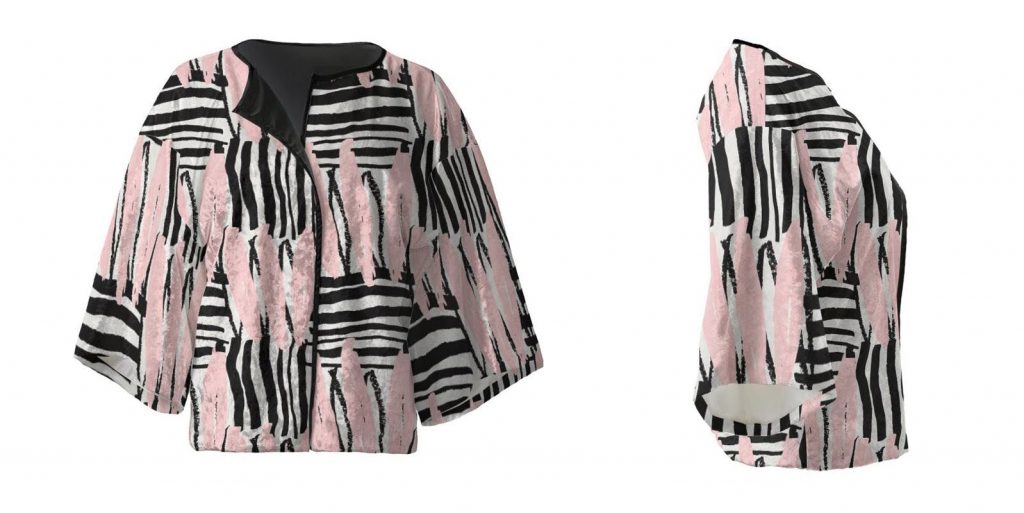 Loungewear is becoming more and more popular as people just love to be comfortable, and frankly, can you blame them? I would probably come to work in my pyjamas if I could get away with it. Someone else, at some point, also had a similar thought, and thus brought the birth of loungewear. This hybrid between pyjamas and clothes was created to keep us comfy whilst still being considered socially acceptable.
The ladies kimono is the perfect example. Depending on how you style it, it'll make for a great dressing gown, or the ideal jacket to perfectly round out your outfit.
Jackets and Jumpers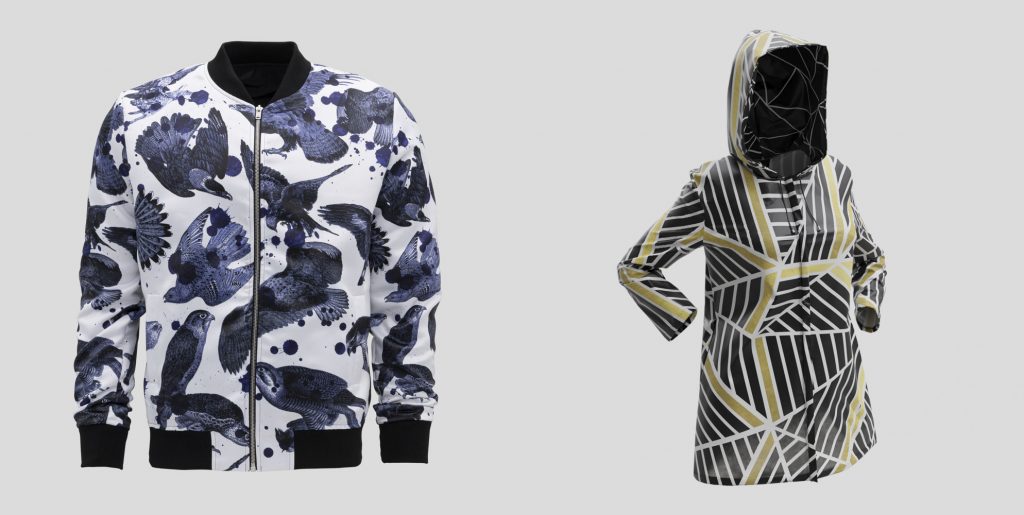 The trusty bomber jacket is becoming a wardrobe staple. You can create so many looks with this versatile cupboard companion. I can't count the number of times I've seen Chris Pratt sporting a bomber jacket, from award ceremonies to TV interviews. And it's not just the Jurassic World and GotG star either, from Jason Bateman to Keith Lemon, and Michael B. Jordan to every single sport or high-school based film or TV show, these classic jackets are worn on-and-off-screen all the time. Adding this piece to your range can take your appeal from 1 to 100 in an instant.
But, why stop there? With sweatshirts, hoodies and more, you can create a whole range of jackets for men to add to your dropshipping range. And it's not just men either, you can create your own ladies raincoat, a bomber jacket in a more feminine cut, or any of the jumpers and jackets for her range.
Canvas Prints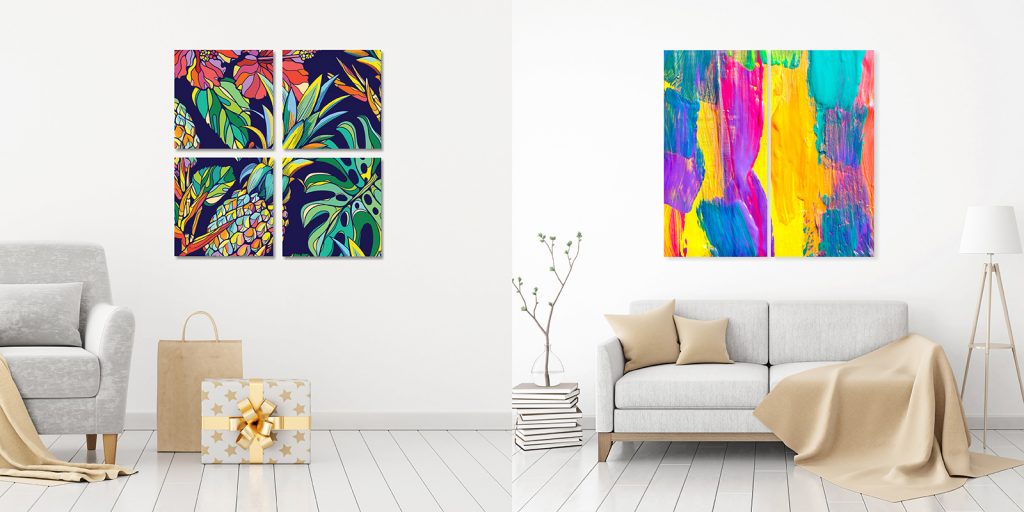 Canvas prints are another of those dropshipping classics, and, as you may have noticed, we don't tend to do things by half measures. Our canvas range is vast, which means, yours can be too. Not only can you enjoy super quick delivery on our classic canvas, but you can also browse a selection of diptych, triptych and four-panel split canvases, as well as many more.
Why stop the home decor theme there? You can create your very own dropshipping wallpaper, borders and fabric wall hangings too. You can create wall prints on metal, wood, or in framed art form. Our home decor range doesn't just stop at wall art, go for curtains and blinds, and almost anything else you can think of.
Mugs and Cups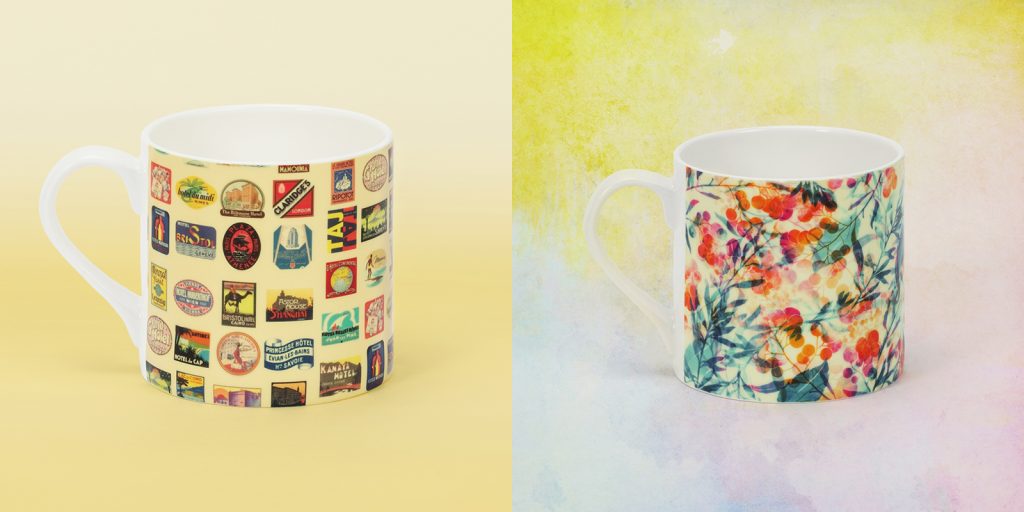 From great gifts to kitsch-ing up your kitchen, mugs are amazing. Again though, why do it by half? We have bone china mugs in various sizes, traditional builders mugs for a classic brew, china cups and saucers and even a magic colour-changing, heat-sensitive mug.
Pair your mugs and cups with other kitchenware and dining room accessories and create your own unique look for add to your dropshipping enterprise.
Soft Furnishings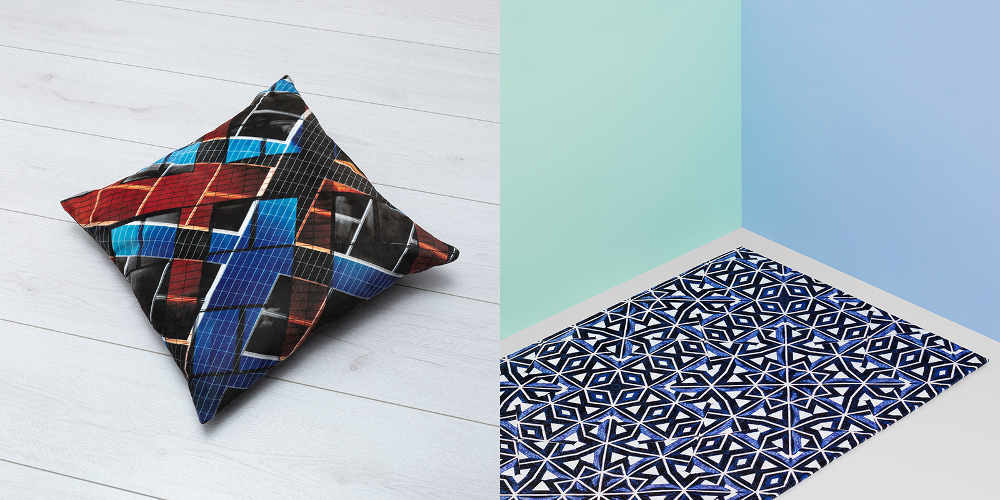 Soft furnishings are one of the quickest and easiest ways to change the look and feel of an entire room with just a few simple pieces. That's why they are such popular products. Some things, like window dressings and bed linens, are more of a necessity, but that doesn't mean they can't be stylish and bought from your dropshipping store.
Cushions, blankets and rugs are less of a necessity but it doesn't make them any less popular. After all, it's the little additions like this that make a house a home.
Stainless Steel Bottle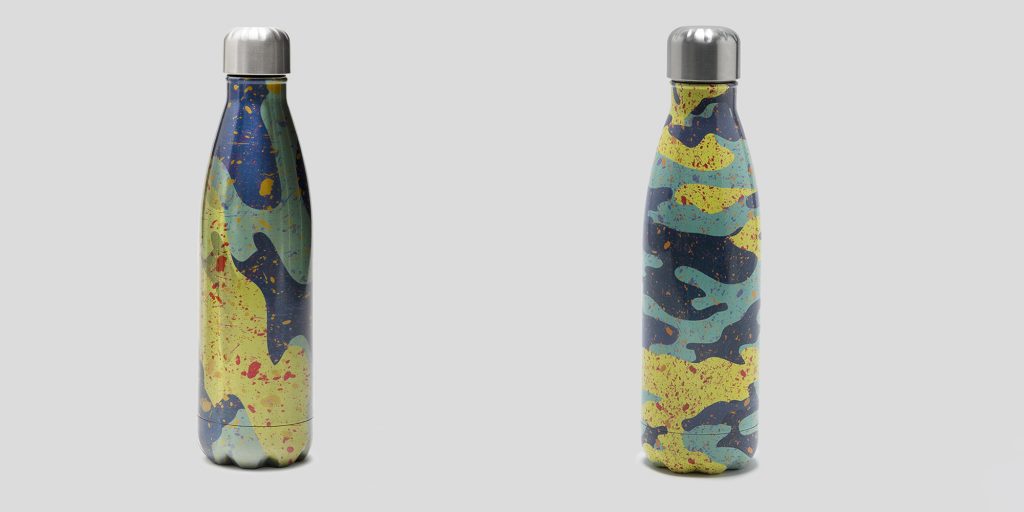 The world is all about being green at the moment, and to be honest, we can't blame it. Single-use products are a major contributor to this, so why not do your bit by becoming part of the solution? Push your own selection of reusable, BPA-free stainless steel drinks bottles out into the market with this great little dropshipping gem.
Sleepwear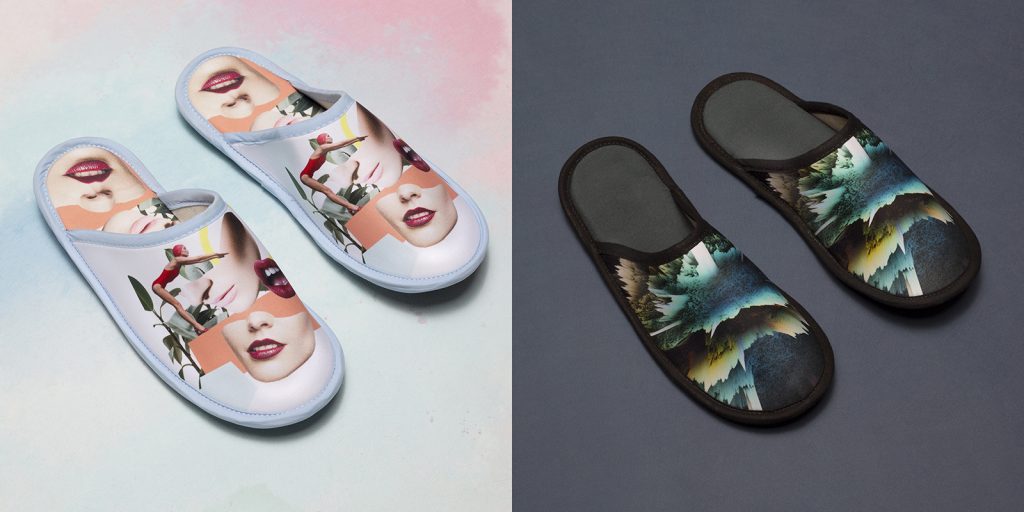 Our huge enjoyment of sleepwear stems – I believe – from the same comfort cravings as the rise in loungewear. I for one tend to jump into my pyjamas at the earliest possible opportunity upon arriving home for the day. One staple of sleepwear is the pair of slippers. These little beauties technically probably quality as loungewear, as you would never wear them to bed, but they are absolutely indispensable. Perfect for cold laminate flooring, great for keeping your toes toasty and always found in the sleepwear section of stores.
But, why stop there? Extend your sleepwear dropshipping range to include pyjamas – exclusively cut for him and for her, a bathrobe to banish those chilly evenings or even a sleep mask, to block out any excess light at night time. You can create a whole set of underwear and nightwear for him or for her to add to your range.
Scarves and Accessories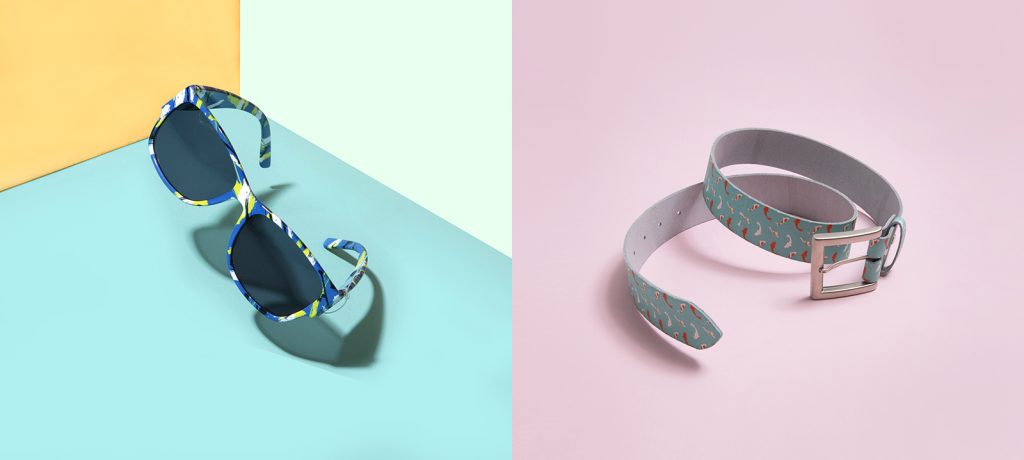 You can design a scarf wrap or shawl in one of five stunning fabrics and four sizes to add to your dropshipping range. Choose from a variety of different styles including a neck tube or bandana.
Accessories aren't just for your neck though, and you can design, make and sell the ultimate accessory range for him or for her. You can create a 100% leather belt, a tie, some cool cufflinks or a stunning pair of sunglasses and truly tailor your dropshipping range.
Athleisure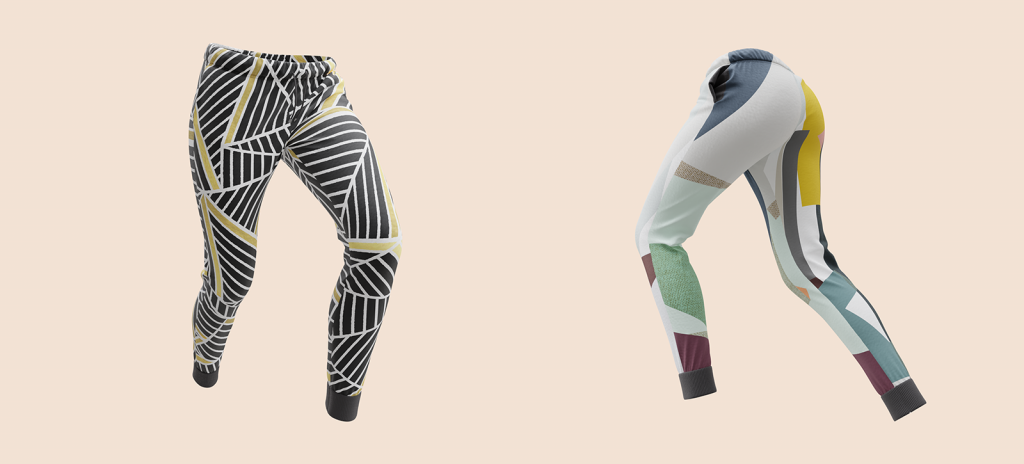 Athleisure is another of these hybrid categories that are becoming all the rage. It started with sport leggings, tracksuit bottoms for him as well as jogging bottoms for her being worn more and more frequently for non-sport-related things. Now you can add This prompted a whole range of sportswear that you can wear for comfort, and now you too can add it to your dropshipping repertoire.
It's not just the classic leggings that you can add to your selection. We have a whole range of sportswear for him and sportswear for her, which means you can have that whole range too. All of our sportswear is so comfortable it can be worn for sport, leisure or anything in between.
The Contrado Range Offers You The Best Dropshipping Products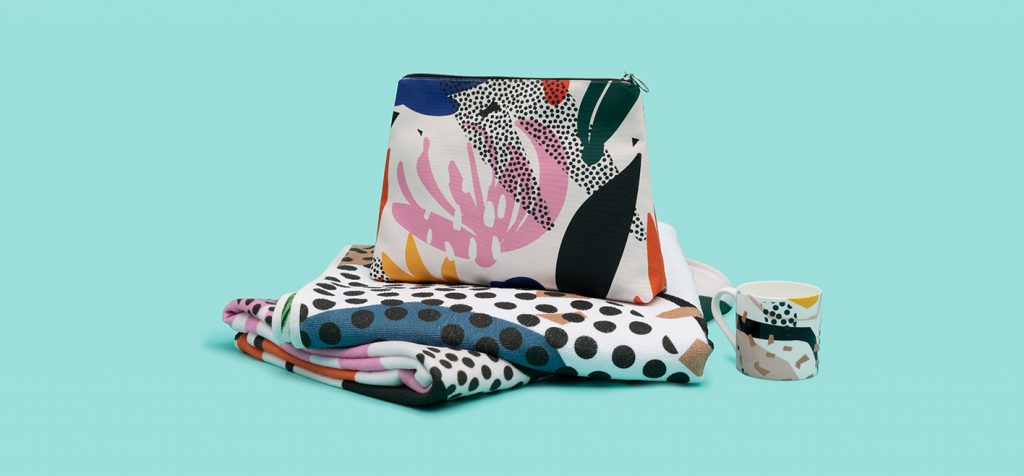 Here at Contrado, we want to make sure that you have the biggest possible range to offer to your customers. It's not just these 75 best dropshipping products that we have.
We also have a whole range of stationery, photo books and so much more we handmake to order, using a combination of traditional techniques (such as our bookbinding) and modern digital printing methods. We print, cut and sew everything to order so we never produce more than there is a demand for.
So, you have the best items to dropship, now what?
Well, you have your designs, you know what you want to dropship, so what do you do now? Well signing up for a dropshipping account is super simple. Simply click on the banner below and fill out the on-screen form and then you can get started!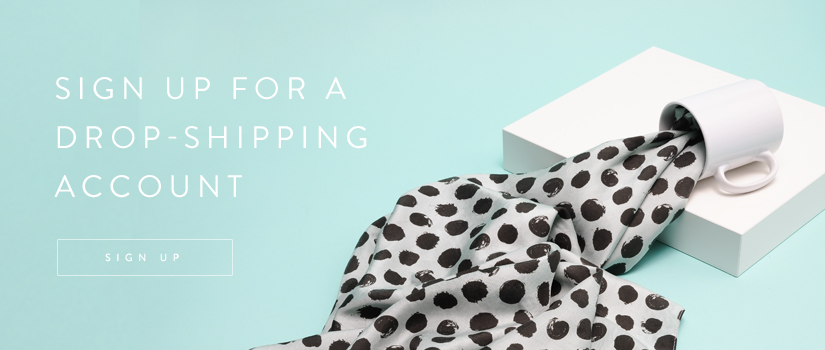 75 of the Best Dropshipping Products