Part of being an artist – or a creative in any field – is self-promotion. And if you are looking to make being an artist your full-time career, self-promotion is incredibly important. While your art will obviously speak for itself when seen, there's a few other things that you will need to help you draw your audience and customers in. And the best place to start? Writing a new artist bio.
What is an artist bio and why do I need one?
An artist bio is a short description of who you are as an artist. The bio is typically written in 3rd person, and describes your inspiration, the mediums you work with and any awards or qualifications you may have.
A bio is like a website's About Me page, and if you have an online portfolio or store yourself, it can be used to introduce the audience to your work. You will also find that competition submissions, gallery exhibits and press releases that you are involved in will typically ask you for an artist bio, so it's good to have a little something prepared.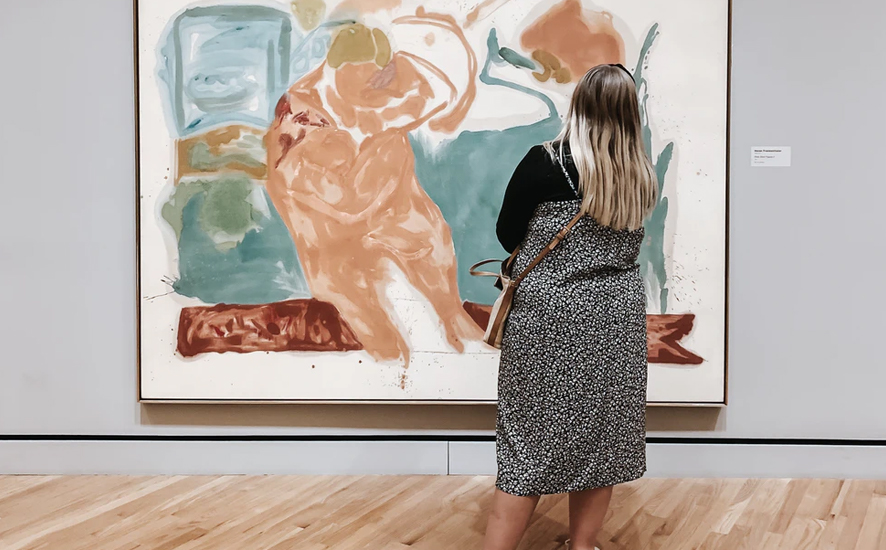 What's the difference between an artist bio, CV and statement?
While creating a portfolio of your work, you've probably also come across phrases like an 'artist CV' and an 'artist statement'. Both of these are different to your bio, so it's important to ensure you've got all three.
An artist CV goes into depth about your education, jobs and awards in bullet point form – just like a typical job CV. Your artist bio will essentially be your CV in long form, but only highlighting the significant areas that are relevant to your art and you as an artist.
An artist statement is similar to the bio but can change depending on the situation. It may be more specific to elements of your work rather than your work as a whole. If you were exhibiting your work at a gallery for example, and each piece within the collection has a theme, your artist statement would talk about your creation of these pieces only, and the inspiration for the specific pieces.
An artist bio will talk about you, your inspiration, and your achievements as a whole.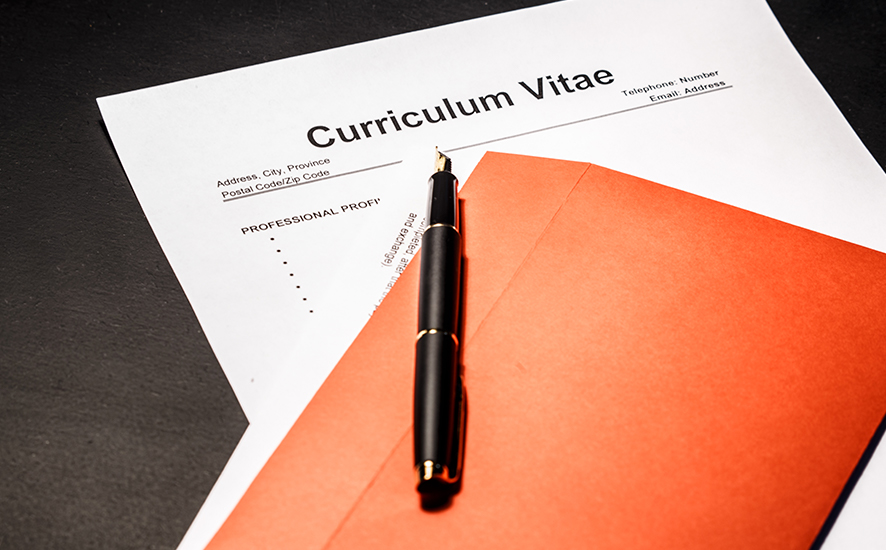 How to write an artist bio and what to include
Similar to writing a CV, it can feel a bit cringeworthy or boastful writing an artist bio, but it's really important to show off your confidence and belief in your work.
To help get the balance right, ask yourself the questions below. Find links between the life-based and art-based answers, then form these into material for your bio. For example, you may find that you were born and raised in the city, but love to escape to the countryside, which is why your art is more rural and nature inspired.
Where were you born? Where do you live?
What do you do for work?
What did you study at school? University?
When were you first introduced to art? By whom?
What obstacles and challenges have you faced in life?
What is your art about? What themes are present?
What is unique about your techniques and work?
What mediums do you work with?
What is the first thing people notice about your pieces?
What influences your art?
Has your art changed over the years?
Asking yourself these questions and finding links may help you understand how to write your artist bio in a way that is personal to you. It might even uncover the roots of your influences, and why your art is the way it is – and this is the perfect information to write about.
You can also mention your biggest achievements in your field: Have you won any awards or contributed to any exhibits?
If you have space, add some upcoming ideas, so your audience can see your passion and enthusiasm to keep moving forward.
One thing to note:
You are an artist. Whether you are self-taught or qualified. Whether art is your full-time career or just a hobby. It's important to remember to have confidence and not worry about trying to prove yourself against other artists when creating your bio. Your art and who you are is what's important. No matter how often you make art, or how much you earn from it, you can call yourself an artist.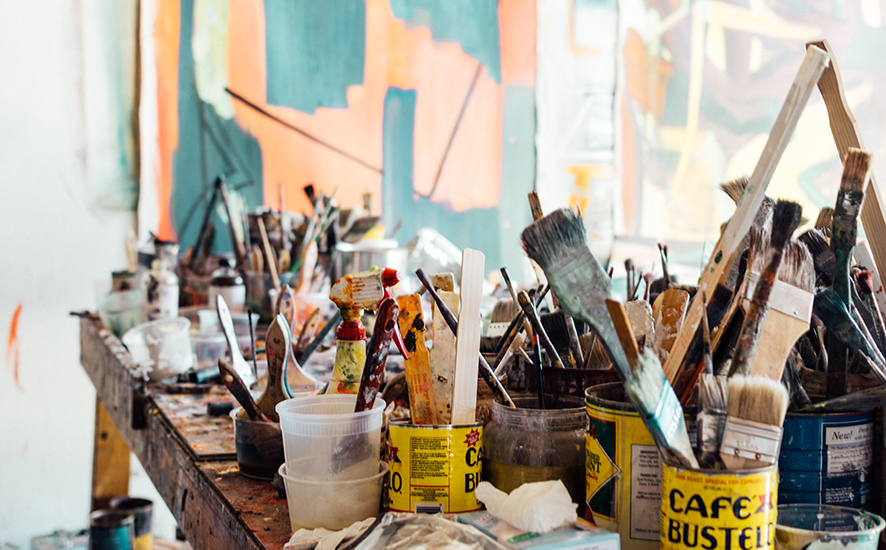 How long should my artist bio be?
You'll find a lot of different answers to how long your bio needs to be. Some will advise it's a whole page while others will say a few paragraphs or as short as possible.
If you aren't certain, you could have several versions of your bio to suit different sites. For example, your profile on Contrado is perfect for a 100-word bio. Meanwhile, your About The Artist page on your own portfolio site could go into more detail and reach 600.
Truthfully, there's no real right or wrong when it comes to how to write an artist bio and how long it should be. However, it is good to keep it concise and let your art do the talking. You don't want to overload your customers with information about your work, when they could be looking at it instead.
If you're still not sure on what length to go for, take a look at some short and long artist bio samples and see which ones engage you the most.
Know Your Audience
How to write an artist bio will depend on the audience you're working with. If you are selling your art and designs on different products at the market or your website, it's likely your customers aren't just other artists, so make sure you don't get too technical. Have someone with no art background read over your bio to see if they can still understand what you do, and what you're trying to portray through your art.
Keep your tone of voice professional, but also personal. Your personality, and your art's personality, should shine in everything you put out to the world – including your writing.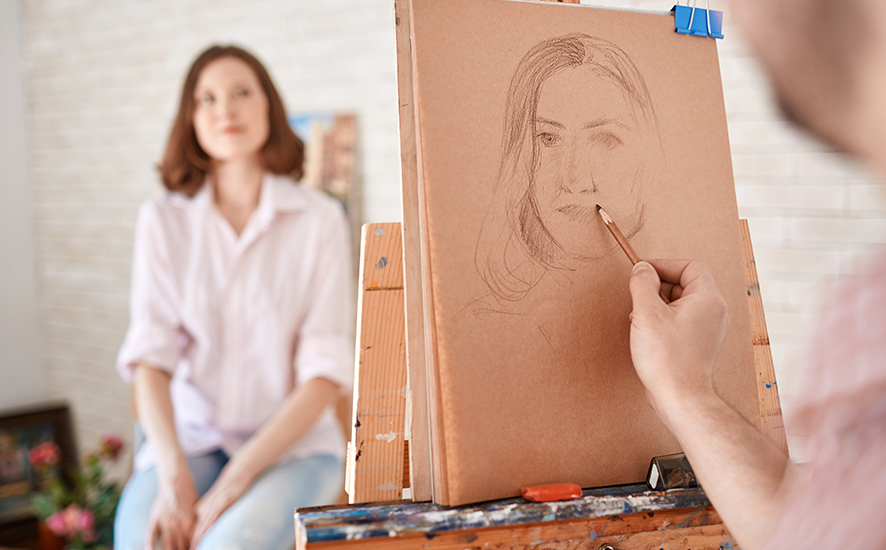 Additional Tips:
SEO: When thinking about how to write an artist bio, think about SEO too. Using search terms that are relevant to your niche will enhance your chances of being picked up by new customers on search engines.
Make sure you spell check. There's nothing worse for self-promotion than a piece of work scattered with spelling errors and poor grammar.
Use 'since 2009', rather than 'for 11 years'. This way you don't need to update your bio everywhere it's posted each year.
Start Big, Go Small. If you're worried about fitting everything into a word count, try writing down all your ideas and information you want to include first. Then, work from there to highlight the best parts, and the not-so-important areas. It's easier to reduce words than trying to find more to add.
While it seems like a lot to remember, nobody can really tell you exactly how to write an artist bio. But these tips should help you along the way. Just remember to write with passion about your journey as an artist and where you want to go next.