Creating a blog dedicated to your art is a great way to promote your work as well as attract potential buyers. We will tell you exactly how to start an art blog and how to make it successful. Starting can be intimidating, but we've broken it down into 5 easy steps.
So read through, take notes, and get ready to create a blog you are proud to call your own.
1. Pick Your Platform
There are many sites in which you can create an art blog. It is important to select a site that you think you can work with. Different platforms have different layouts and some can be hard to navigate. We recommend using WordPress. It is our chosen site and is the most popular option.
Benefits of using WordPress:
Flexible and adaptable
User friendly
Great for beginners
Multiple options
High ranking
Mobile responsive
Community support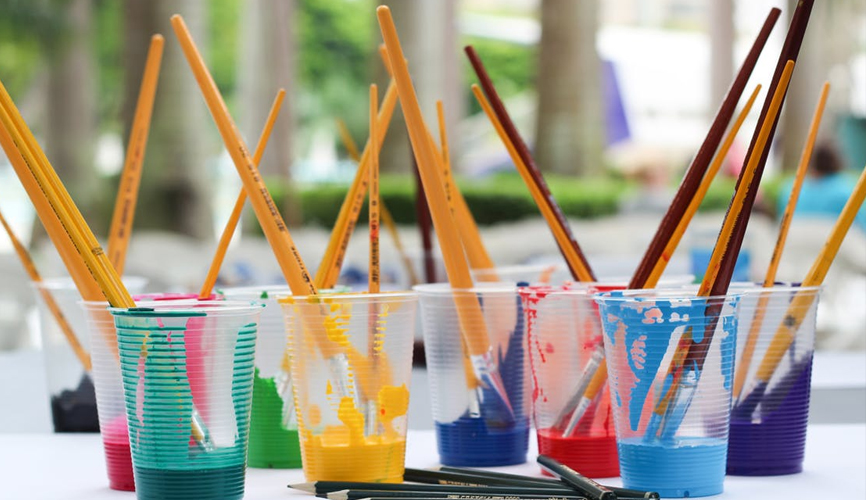 2. Choose A Name
The perfect name is important as you want it to be memorable and easy to find. With creating a blog comes the stress of finding a unique and suitable domain name. If you already own a domain name then you can create a subdomain. If you have an established brand with a lot of traffic then a subdomain is the way to go. It builds on the brand recognition you already have.
Not sure what a subdomain is? A subdomain is an additional part to your main domain name. An example is blank.yoursite.com. Still lost and not sure where to start? Read our blog post all about how to come up with a brand name by clicking here.
3. Write Noteworthy Posts
When writing engaging content, it is important to remember to write something you would want to read! If you aren't interested in your content then it is most likely others won't be either. You want your art blog to be interesting, informative and entertaining. Leave the audience wanting to read more, and most importantly wanting your art.
Vary your topics. Keep it relevant to art but keep the content engaging. Ensure it is tight and concise. Avoid being too professional as this can feel really impersonal, but stay away from slang. Check your grammar and spelling, and make sure your work flows nicely. If you write about your passion and create content you enjoy then you can't go wrong.
Here are some blog post ideas to get you started:
Why you make art
What inspires you
What tools you use
How you edit and upload your art
A step by step guide to achieving breathtakingly unique designs
Behind the scenes
Things to avoid when producing art
4. Create a Schedule
Creating a posting schedule is not only beneficial for you but is also popular with your audience. Routines are desirable and people will know when to expect your content. We recommend writing your posts in advance, so you don't have to stress. Then schedule your posts for a specific date and time every week. A weekly schedule is perfect as it is frequent enough to keep readers engaged, without being overwhelmingly frequent. You want to ensure you are producing quality results, not just a large quantity.
Picking a day and time should be decided based on your audience. You need to think about when your desired audience will most likely be available to dedicate their time to your posts. Your readers will expect your posts and even look forward to them.
5. Add Images & Links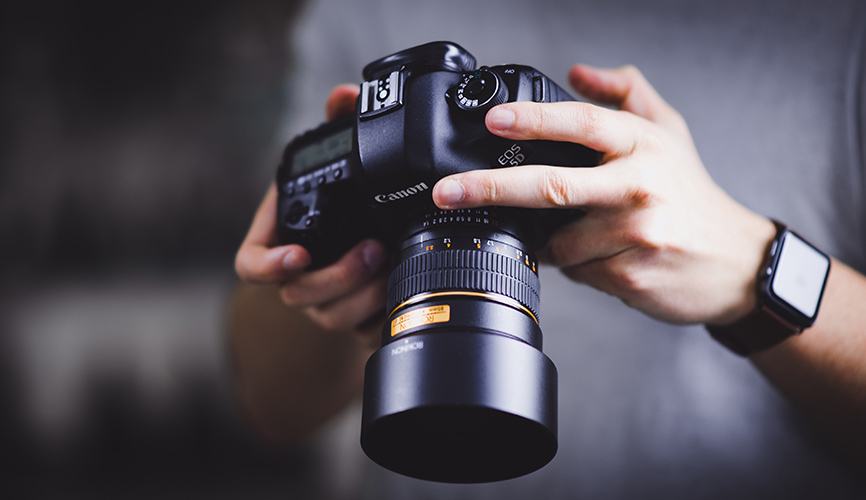 An art blog is nothing without its images. They draw people in, keep them engaged, and perfectly display what you are writing about. Images add a visual to your words and bring your blog to life. How can you write about your art without including what it looks like? The answer is you can't (not effectively anyway). Make sure the images you add are high quality and clear. Images are also perfect for documenting the process of creating art, as well as sharing inspiration. Click here to read more about how to take the perfect images.
You may be wondering how to start an art blog because you want to use it to increase traction to your website, shop or even Instagram. If that is the case then you must not forget to add relevant links. Make sure your reader knows where to follow you, and most importantly where to buy your art!
Sell Your Art At Contrado
Now you know how to start an art blog, and have your brand new blog set up and established, it's time to get your artwork up for sale. Sell your art on over 450 products at Contrado. Our design interface is easy to use so you can seamlessly start selling. Everything is handmade to the highest standard. So get creative and share your art with the world. Click the banner to find out more!