It's the millennial dream; turning your creative passion into a viable career path. Tons of artists and designers are striving for this, and although it can be difficult to keep the momentum, there are ways to keep those sales coming in through your content and marketing. We've gathered our top 6 ways to turn your followers into returning customers so that you can quit that day job and focus 100% on your dream.
1. VIP Treatment
One of the keys to getting your followers to come back to your store is by making them feel like VIPs. Offering exclusive content is essential in building a reliable client base. For example, you can offer customers a 20% off discount code for your artwork when they follow you on any other social media channel.
Alternatively, you can offer your own discounts when you bulk order your designs through wholesale and re-sell your work. Retail your designs at market stalls, pop ups or your own website, and offer exclusive special offers to those who sign up to your mailing list or visit your stall.
By promising goodies like this with every email or regular post, there's a high chance people will start subscribing. Rewarding your followers' loyalty and making them feel special will keep them anticipating your next email, with the possibility of another cheeky offer.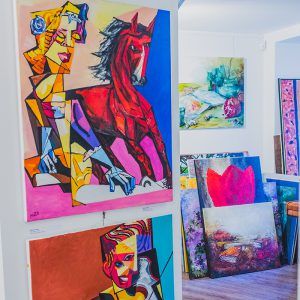 2. Build Trust
Building trust with your followers is important – no, essential – in growing your customer base. Share more to gain more. Behind the scenes sneak peeks give people an insight into your business and help them see the personal side. You could share snippets of your creative process, sketchbook or studio snaps, or even previews of market stalls or pop ups.
Generally, followers love getting a better understanding of the materials or process behind a product; it gives them a greater appreciation for the items and they can value the hard work and high quality of every piece. Behind the scenes sneak peeks keep the public wanting more.
Instagram stories are particularly great for this, providing a temporary preview that visitors know will only be available for 24 hours. Don't forget that likes and followers aren't everything, your aim is to drive relevant traffic to your store rather than simply a higher quantity. Keep your previews consistent with your brand message – know your objectives and keep your call to action (CTA) clear.
3. Create a Narrative
Of course, fans don't appear out of thin air. Engaging content will ultimately help you gain a following. Create a visual narrative that your followers want to be a part of; social marketing is aspirational and inspires people to take action (such as buying your beautiful designs!). Artists should create that enviable lifestyle.
The best way to do this is by sharing your products as part of a wider context: photograph them styled, or being used in everyday life. Don't focus solely on the products, but the results and activity and use the product as a facilitator of that.
Instagram isn't just about visuals anymore, it's almost a mini blogging platform, so make sure you provide information with every post and that all-important CTA. Share what's happening and why, and don't forget to add USPs (unique selling points) of each item to add value to the post. For example, you could post a photo of a picnic scene that features a printed blanket with your design. Describe the scene, what's unique about it, and you can mention the fact that the blanket comes in various designs and is dispatched within a short time from your store. This promotes your items in a way that doesn't sound 'salesy' and helps your fans see how your products fit into the lifestyle they aspire to have.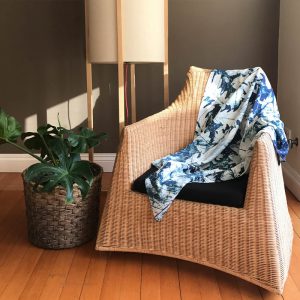 4. Share Tips and Tricks
Tips, tricks and tutorials have the same effect as behind the scenes posts. If you have a special technique you use to create your art, try offering an online video tutorial or even a free workshop. Any art-lovers or even other artists love to learn new methods of creating. This is a great way to convert followers who may not previously have been looking to purchase work. They'll learn more about you, your processes, and keep visiting your channels for the chance of another tutorial/workshop. At the same time, you'll be promoting your unique products and exclusive content, in turn reaching a wider audience.
Another engaging way to do this is by posting an artist's interview on your website, blog or in a newsletter as an insight into your creative way of thinking and working.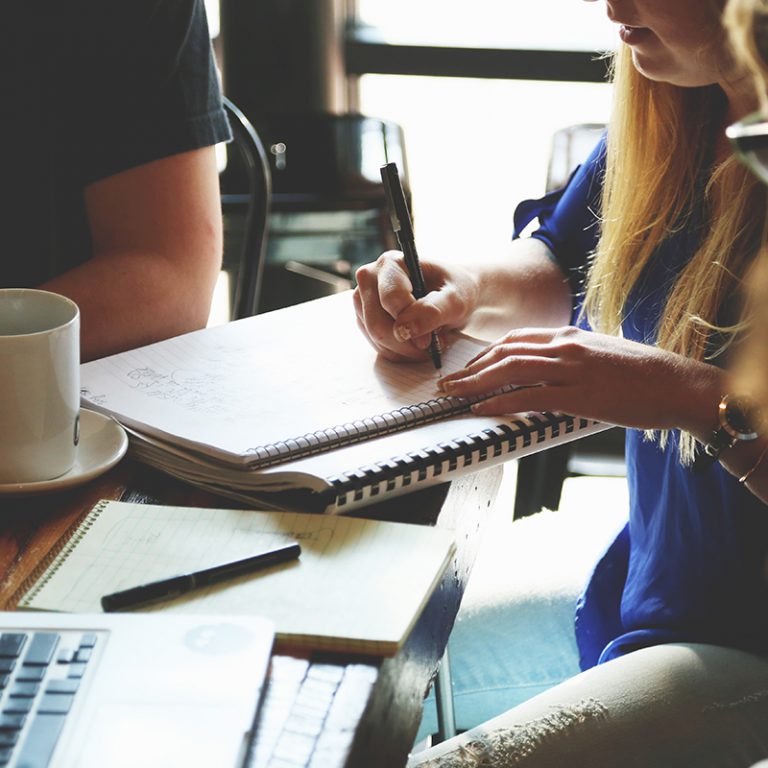 5. Keep Them in the Loop
Keep your followers up to date. How can you expect them to buy your new products if you don't let them know about them? An effective way to share news is through a newsletter campaign. You can create mailing lists and design a template to share your latest work, blog posts, and products.
Make sure you link the products directly to your store to make it easy for visitors to find the items. Invite your fans to your exhibition previews or special events; this is another way to keep them feeling exclusive. Be careful not to overload your fans with too many emails; once every month or so is more than enough to stop them sending it immediately to the spam folder.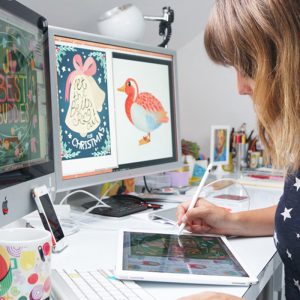 6. Listen To Your Followers
Most importantly, listen to your followers. Talk to them, engage with them. Listen to Facebook reviews, comments on Instagram posts, and even ask what sort of blog posts or work they'd like to see. By catering to their suggestions, they're much more likely to tune in next time you make a post or send a newsletter. In turn, this will boost positive reviews which often help convince new visitors to buy – building your client base and helping to turn followers into returning customers. Engaging with people directly builds further trust and relationships, rather than just directly going for sales.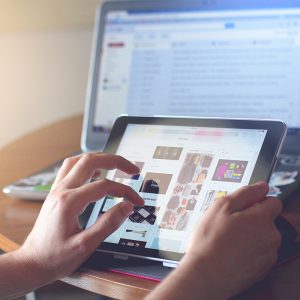 Start designing your own printed products and artwork today and turn your followers into returning customers.